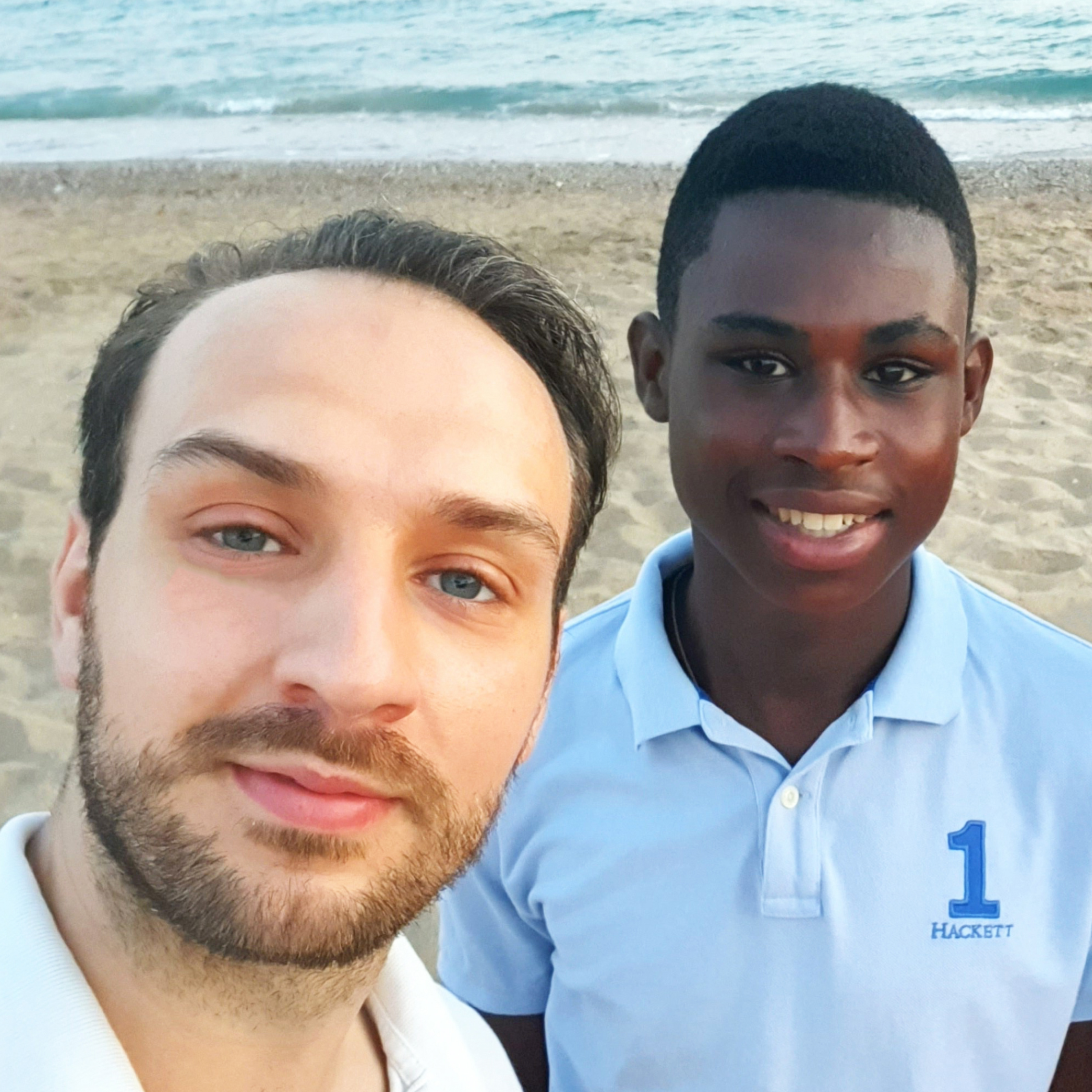 Education is central to the fight against institutional racism
Csaba Gabor, Principal Consultant at Agilisys discusses the racial injustices his loved ones have faced, why education is the key factor in addressing the problems and the positive role Agilisys and other private sector companies can play. The racial injustices that have been highlighted over the past weeks have really hit home for some of […]
Csaba Gabor, Principal Consultant at Agilisys discusses the racial injustices his loved ones have faced, why education is the key factor in addressing the problems and the positive role Agilisys and other private sector companies can play.
The racial injustices that have been highlighted over the past weeks have really hit home for some of us – and highlighted how racism, racial prejudice and disparity are not just an American issue. In the UK, our society is yet to understand that Black British people's experience in life is very different from their white counterparts.
I am a white man with an interracial family. I am 'privileged' as some would say, but they are not in the eye of our society. When you are raising a Black British boy, you learn this too quickly.
The first time I learned the extent of racism against Black British people was when my wife's cousin was murdered as a young man by white teenagers. He was targeted and attacked because of the colour of his skin. He was chased and stabbed to death. His case was thrown out by the Crown Prosecution Service twice to get justice. To finance private prosecution, our uncle and aunt re-mortgaged their home. His girlfriend took her life out of guilt for cancelling on their plans that day.
Up to that day, I have always thought that racism in the UK was down to people's ignorance, then I had my son. When you are a father of a black boy, who is going to grow up to be a black man one day, you notice racism and realise how it's institutionalised.
Acknowledge the problem
Institutional racism comes in a form of societal patterns and structures that impose oppressive and negative conditions on identifiable groups based on race or ethnicity. It's expressed in the practice of social, business, and political systems. It is reflected in disparities regarding wealth, income, criminal justice, employment, housing, health care, political power and education among other factors.
If we are going to be serious about eliminating racism and delivering greater racial equality, the first step is to acknowledge the problem. You cannot fix it if you pretend it's not there. Children of an ethnic minority are exposed to discrimination the minute they enter the education system.
Thanks to efforts by organisations like NME-No More Exclusions and Runnymede Trust, this is now proven fact and being communicated beyond the confines of the ethnic minority communities in Britain who have long known this to be true.
The school system is one that needs to change if we are to achieve meaningful change. The environment built around young black people makes them an underachiever. They are being told to "be realistic with their dreams or to give up on them". This in-turn deeply damages their confidence and sets them up with lower self-esteem for the rest of their life. In a 2015 poll of 500 secondary school teachers, 64% stated they did not believe that schools treated Black British and British Asian pupils fairly. When my son has been asked in class what he wants to be, his response has always been the same. A cybersecurity specialist. This seems to confuse teachers, and he is often asked why he doesn't pursue sport over academic career choices.
As my son has ambition and doesn't want to fit the mould, this has left him feeling like he doesn't have a "choice and purpose in life" (his words) whilst his white ethnic peers are being supported to do well in school and expected to become a doctor, lawyer and so on.
Private sector support
I believe that private sector organisations as corporate citizens have a big role to play in the battle against institutional racism.
Being involved with areas or specific schools where there's a high density of ethnic minorities to support apprenticeships, offer mentoring and generally provide the support required to help youths enter professional careers is a great starting point.
These careers require a supportive infrastructure, which in most cases academic institutions do not have. Many schools have excellent support programmes for sports careers, but not for academic ones.
For the next generation to pursue professional careers, just like athletes, they need to explore their potential, practice, try their wings out and have the opportunity to take it to the next level.
Companies need to work with the education and non-profit sectors to create enabling partnerships for children to do work experience, have mentors/coaches, enter academic competitions, do apprenticeships, be around people from the industry to build commercial and sector awareness, have opportunities to enter professional careers and go through internships. Schools tend to have very good networks and connections with clubs to nurture sporting talent and interests at an early age; it would be good to see the same for children with academic gifts.
We don't need to reinvent the wheel and develop our own initiatives. I used to do some mentoring with the East London Alliance which is the sort of organisation that I think schools and companies should be working with. Organisations like this are already running projects to help communities with large proportion of ethnic minority groups and provide youngsters with a fair playing field for pursuing their ambitions.
Agilisys – along with the wider Blenheim Chalcot portfolio – putting efforts into projects such as OnSide Youth Zones, work placements and graduate placements with our local authority partners across the country, and the provision of free licenses to schools for our learning platform. This is a great example and can be used as a blueprint for how the private and education sector can work together to bring about change for the future generation.
Together with Barking and Dagenham, for instance, we're operating a work shadowing day for students from local sixth forms aged 17 to 19 – an age when future career steps are being planned and children may be struggling to enter their desired career. This is another impactful way to enable all children to have the same opportunities, regardless of their background.
Educating ourselves
The power of education is paramount in my opinion.
Over the decades, I've been helping and supporting my wife in her efforts to raise awareness about the prejudice and inequality the ethnic minorities facing for generations upon generations in the UK. At her current company, she is successfully implementing a huge programme of change with the executive leadership team. It focuses on how culture can be revamped to achieve a more inclusive organisation.
My colleagues in the Agilisys BAME Network are working with the Leadership Team to ensure that resources are available to managers and staff and much-needed work from the Diversity & Inclusion Committee is happening to make Agilisys more inclusive. This includes raising awareness and understanding that provides people with the opportunity to learn more about other cultures and backgrounds. One where everybody, regardless of race or any other characteristic, can feel at home and thrive.
We need to make sure people are well versed to relate to others from different culture, creed or ethnicity and can confidently work together so we can fight unconscious bias.
Therefore, education is vital, which is why it's encouraging to see Agilisys working hard through its Diversity & Inclusion Committee and BAME Network to drive knowledge and understanding of different cultures.
This can lay the foundations for individuals to take ownership of the problem. To lead the way for future generations. Adults always say to youngsters, "You are the leaders of the future", but often they forget we are the leaders of the present, here and now. We are not born racist; we are taught racism, as concluded by research. It may not be intentional, but if you fear the unknown, the likelihood of others around you will too. Our fearful instinctive everyday behaviour gets picked up by children, and unintentionally shapes their mind from a very early age. We are all guilty of this and our intentional and unintentional actions can create hatred towards certain groups in our society. It is like a negative snowball effect which leads from a ripple to a tsunami.
Now more than ever, we need to support one another irrespective of race, creed, or culture. Whatever your age, sex, belief, culture, or race, I invite you to take the first step to break the cycle. Now's the time for change.
To read more of Csaba's experience and learning about institutional racism, don't miss his in-depth article on LinkedIn.
We stand in solidarity with the Black Lives Matter movement. This blog is part of a series, read the third entry where Kennedy Assoumou, Software Tester at Agilisys, discusses how recent events can be the catalyst for positive change.