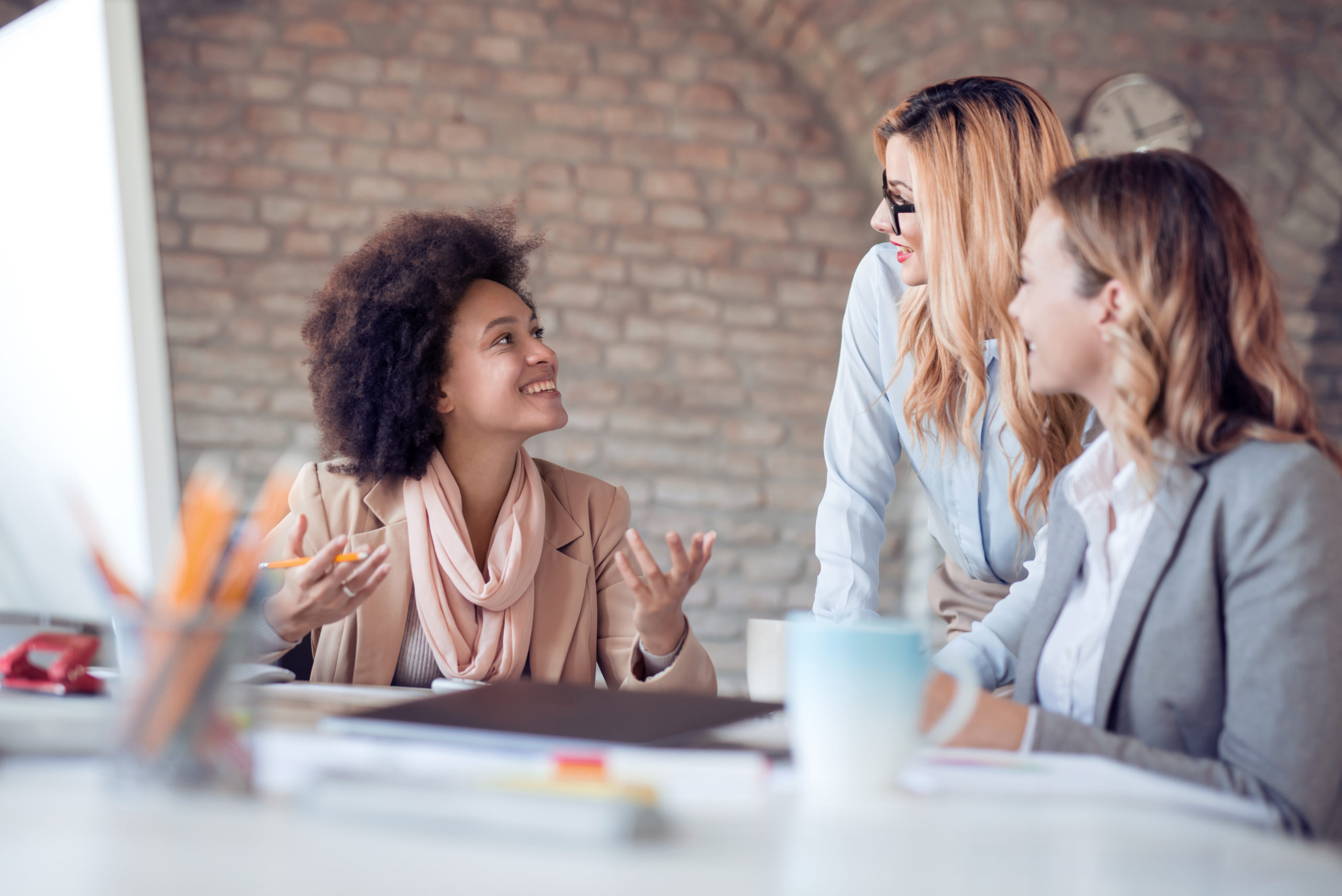 Encouraging young and diverse talent across the tech sector
Senior Talent Acquisition Partner, Radhika Bajaj, shares her insight on trends she's seen in tech roles, how we can address the lack of women in tech, and more. Tell us more about your career and role at Agilisys as Senior Talent Acquisition Partner I joined Agilisys in October 2019, when the Digital Transformation team was […]
Senior Talent Acquisition Partner, Radhika Bajaj, shares her insight on trends she's seen in tech roles, how we can address the lack of women in tech, and more.
Tell us more about your career and role at Agilisys as Senior Talent Acquisition Partner
I joined Agilisys in October 2019, when the Digital Transformation team was going through a growth spike and recruiting for a variety of roles for new projects. In turn, the talent acquisition team was growing too.
I've been a TA professional throughout my 15-year career. With Agilisys, I embarked on a very different journey – digital transformation and technology consulting within local governments This sector is changing; in terms of how it's growing, and how local communities are trying to join up service delivery for the communities they serve. That is the bit that interested me when I moved from a typical large multinational and it's been a really interesting, enriching experience.
Can you tell me a little more about the trends you've seen in tech roles, or within tech companies? Are there just not enough women looking to get into tech roles and into tech companies? Or is it simply that we're not doing enough to encourage them into technology?
For anyone who has a stake in technology, it's the most important question. There was already so much disruption thanks to new technology and improved services within the consulting technology space. Now, with COVID thrown in for good measure, the disruption has multiplied, not just in a negative way as it has also opened a multitude of opportunities. This is the time for us to really step back, look at our resource plan, and think about what it is that we can do to try and meet the continuously rising tech demand in the UK.
New ways of working and new technology disruptions have made it important to demonstrate, not just to try and understand how we can have a hybrid approach which meets these requirements in a smart, clever way.
It's very clear that without diverse workforces, organisations are not going to meet their growth plans. I think we all have a responsibility towards this goal, not just for ourselves, but for the industry.
The opportunities are fantastic. While 'the women in tech' problem is widespread, it's something that we must step into and do our bit. I think grassroots is where we have to begin. There's an opportunity within the junior cohorts of talent that organisations are hiring for, to bring in diversity into the workforce, to create that opportunity for younger people through training, work experiences and engagement at that level. We need to have the right conversations, with schools, colleges, communities and get involved and make some commitments to actively make a difference. Organisations, I think, have an important role to play they should be showing the way when it comes to training, providing opportunities. Eventually, the ROI on projects like this is phenomenal.
At Agilisys we have partnered with Fast Futures to provide a mentoring programme to support young people and help them take their first steps into the work environments. The mentoring sessions and the knowledge sessions are designed to provide them with a toolkit, which will support this journey into the tech industry. Based on their interests and potential, they choose their areas of interest and we support them with training and internships within the company to upskill.
We are also partnering with ADA, a national digital skills agency for apprenticeships, and looking to pilot our first project with them. We chose our partner carefully, as we wanted it to be someone who shared our D&I vision and strategy, and who had a track record of engaging with a diverse pool of talent, which is essentially to make sure that the opportunity is made available or offered to a much wider audience. We also run the Cloud Development Programme, (CDP) which has already seen two successful cohorts, and we are now looking to replicate it with other practices practice.
You are a Trustee board member at your daughters' school and want to be involved in the growth of education around technology, because your role is not very technical. How are you looking to achieve this?
I don't have a tech degree, I don't code, yet I work in tech I think educating the young about the opportunities available to them is key in schools and colleges. There is this very clichéd box of rules around tech roles and I would like to smash that box and just tell people that the opportunities in tech today are quite wide-ranging both in terms of skill and interest for starters: you don't need to have studied a STEM subject to have a role within STEM. And again, if you are a passionate STEM exponent, there are some very inspiring tech opportunities out there.
We need to start the education early, really at school level. When children start their GCSEs, in fact there are now government guidelines for schools now to engage sooner than that – we need to step in, not just educators but industry and sector experts and leaders to talk to children about careers in Technology and what they look like, as jobs are not necessarily careers. Having this discussion early on is needed, and at the moment I don't think this is happening early enough.
In my role as a Trustee Board member, I'm going to be leading the careers sub-committee. And I see it as a huge opportunity to engage with a community which is at the centre of it.
I want to be able to give the educators, the boards, at least in my daughter's school, the view, to think about how they want to address this lack of information, and encourage them to have that dialogue with organisations to come and talk, and provide workshop opportunities work experiences, enable them to understand that world and be better prepared to make the right choices.
I do think lots of girls like technology, they like gaming and Skype, Instagram and TikToK, yet the understanding that this is tech, and that somebody must get behind that tech to make it happen and that technology is not just coding Python, is missing.
You're also part of the Leaders Plus mentorship program, how did you get into this? And how are you supporting young children and women in their career growth?
I am an unabashed supporter of diversity and inclusion and wherever possible, I comment, connect.
Leaders Plus is a charity/platform that supports women who juggle with parental duties and a career, returners with young children, after maternity or a career break, who are looking for a supportive voice Leaders Plus look at how we can support them to cope with the stress of work-life balance, which can multiply when having a family along with representing themselves right at their workplaces.
I think, when we start out with young children, we seem to be under the impression that this is entirely our responsibility, but this is a myth I love to challenge.
It's as much to do with your support systems and not just you as the parent and women must learn to lean on their support system in a way that allows you to progress as individuals do your jobs at home and outside. I don't think women have to do this alone.
Once women get into an organisation, I think they also must be vocal about what they want, how they want to progress, and how that should not be perceived as a new added version of themselves; you obviously have external responsibilities, but you are who you are. Organisations must understand that and bake it that into their culture, when someone comes back from mat-leave she will take a little bit of time to come back into the rhythm. That does not mean that you cut her slack. That does not mean that you assume and presume some things about her career and aspirations. Women will need to speak up, and of course many more of us do that now, though many of us still need to be reminded.
What Leaders Plus does is to support women by creating that circle of trust and encouraging conversations and comradeship and hopefully help them in achieving what they want and what they want to prioritise.
What would you say to women who may be shying away from applying for a role in tech?
Ask yourself this – what is it that I want to put my name to? What do I want to do? I think it's reasonable to say that that's the only thing which should matter.
Today, transferrable skills and adaptability rank high in the most in demand skills list. Are you someone who has the appetite to want to learn and want to develop new skills – that mindset is key – organisations are spending more time and resources in creating training and learning opportunities now more than ever before, I think this is an opportunity for those who are interested, so why not give it a go?