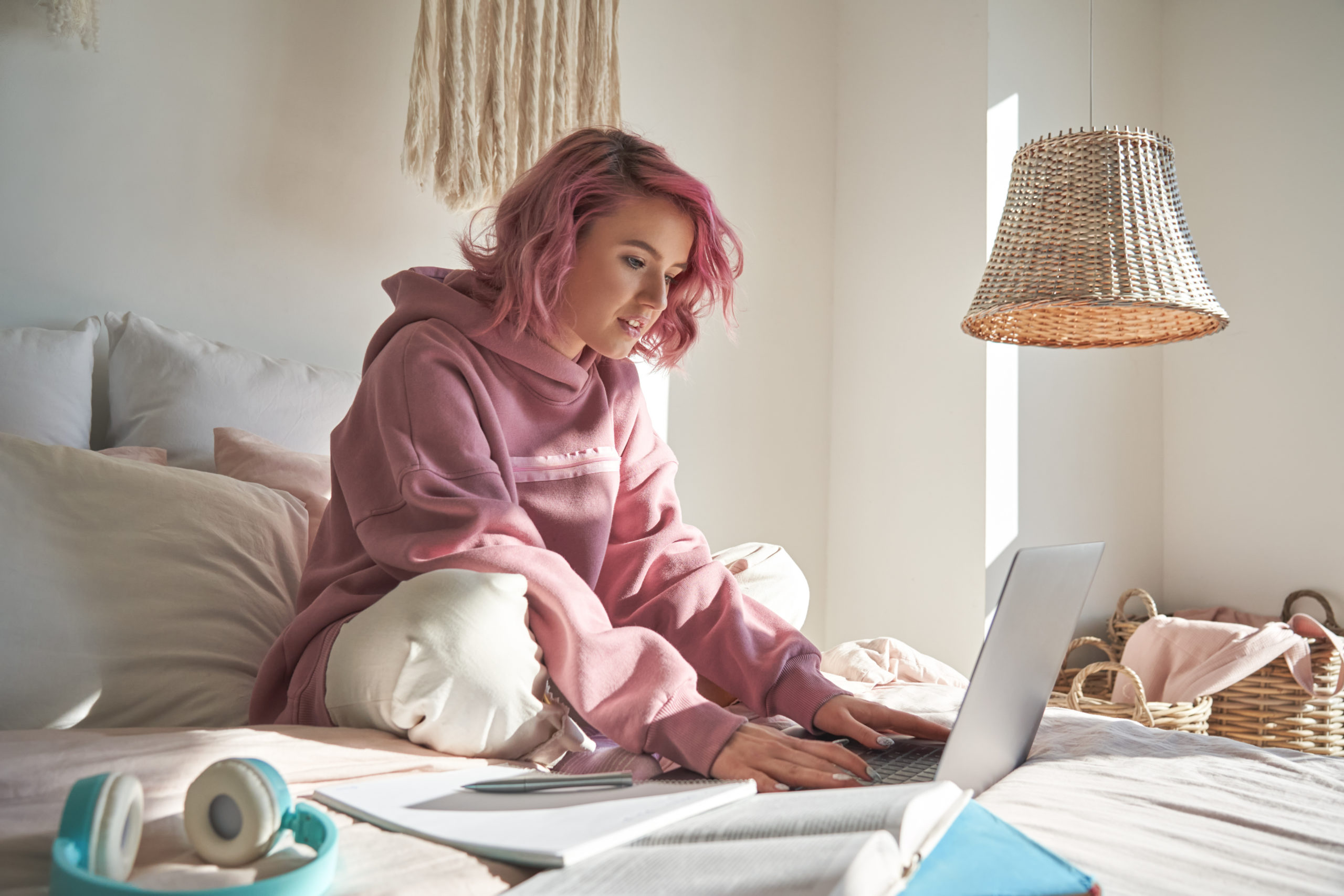 Encouraging young talent through virtual work experience
Amy Vinson, Junior HR Advisor, discusses our recent Virtual Work Experience Pilot run in partnership with Speakers for Schools – a charity which facilitates work experience to students across the country. I joined Agilisys in March 2014 as a Customer Services Advisor within Managed Services. From there, I have progressed through multiple roles within the […]
Amy Vinson, Junior HR Advisor, discusses our recent Virtual Work Experience Pilot run in partnership with Speakers for Schools – a charity which facilitates work experience to students across the country.
I joined Agilisys in March 2014 as a Customer Services Advisor within Managed Services. From there, I have progressed through multiple roles within the business, including Team Management and Customer Service Management before successfully moving into the HR team in November 2019.
I'm particularly passionate about working with young people – I also volunteer as an Enterprise Advisor, supporting a local school with their careers programme. This year, I was really excited when a few of us within HR took on the project of looking at the work experience programmes currently run throughout the business, and how we could improve and streamline them.
Our first step was to see what is currently on offer, and what we found was that there was nothing currently standard across the business – work experience was being offered case by case and while each of these cases were positive, there was no uniform way of operating. We therefore decided to progress to develop a standard operating model to offer work experience hosted by Agilisys as a whole, rather than by individual teams as and when it was needed.
Given the current pandemic, our first hurdle was logistics. We decided to research options for virtual work experience (VWEX), as opposed to the traditional physical work experience, and found there was a number of benefits to holding the programme virtually, including:
We could offer work experience to students all over the country and reach under-represented and disadvantaged students who may not have otherwise had the opportunity.
The experiences could be presented by stakeholders across the business, not just from one physical location, broadening the types of learning opportunity and insight we are able to provide.
We could offer the programme to larger groups of students than we would otherwise be able to.
We researched a number of different VWEX platforms, and eventually decided on Speakers for Schools – a charity which facilitates work experience to students who are lacking access to top professions but are enthusiastic about taking up a placement with a leading employer. They are on track to reach over three million students per year and currently partner with giants like Google, Disney, BBC and many more. Partnering with Spekars for Schools allowed us to ensure:
Everything was run from one platform – from the advertisement and student applications, to the placement itself.
Safeguarding policies were in place which cover all schools and students who apply.
Admin functionalities were in place so management could be be carried out by an admin assistant, freeing up the speakers to focus on the students.
After deciding to run a pilot VWEX pilot programme, we ran a campaign to find people interested in speaking within the company and were very grateful to receive support from several of our colleagues across the business, meaning we could deliver a three day insight week for 20 students. Our colleagues worked really hard to produce some fantastic material which they presented during this work experience pilot which was held 5th – 7th July 2021, the programme included:
Introduction to Agilisys, an overview of our history, values, goals and partnerships with Molly Gadd, HR Administrator.
Overview of the community and the importance of encouraging more women to consider a career in tech with Kelly Ewers, Principal Consultant in our Transformation and change team and AWE network lead
CV workshop with Nilesh Thanki, Talent Acquisition Partner, who guided the students through how to write an effective CV.
Introduction to RPA and AI with Simon Perks, RPA Managing Consultant.
Introduction to Cloud with Mohamed Saed, Cloud Consultant.
Insight into Marketing with Alison Cross, Head of Marketing, Molly Florence, Marketing Operations Manager, and Hannah Nugawela, Digital Marketing Manager.
Introduction to Modern Work with Abdullah Abdelghafar, Head of Digital Workplace, and Marella Rush, Head of Workplace Productivity Programme.
Mini project led by James Dale, Consultant in our Data and Insights team, who worked with the students over the course of a full day to give them some practical skills to take away.
Overall, the week was a massive success and the students have gone away with some invaluable insight into a variety of different career pathways open to them.
Our next project is to take a look at the lessons learnt from this pilot so we can put in place a model which can be used across the business going forward. Take a look at our careers page to find out about more opportunities at Agilisys.