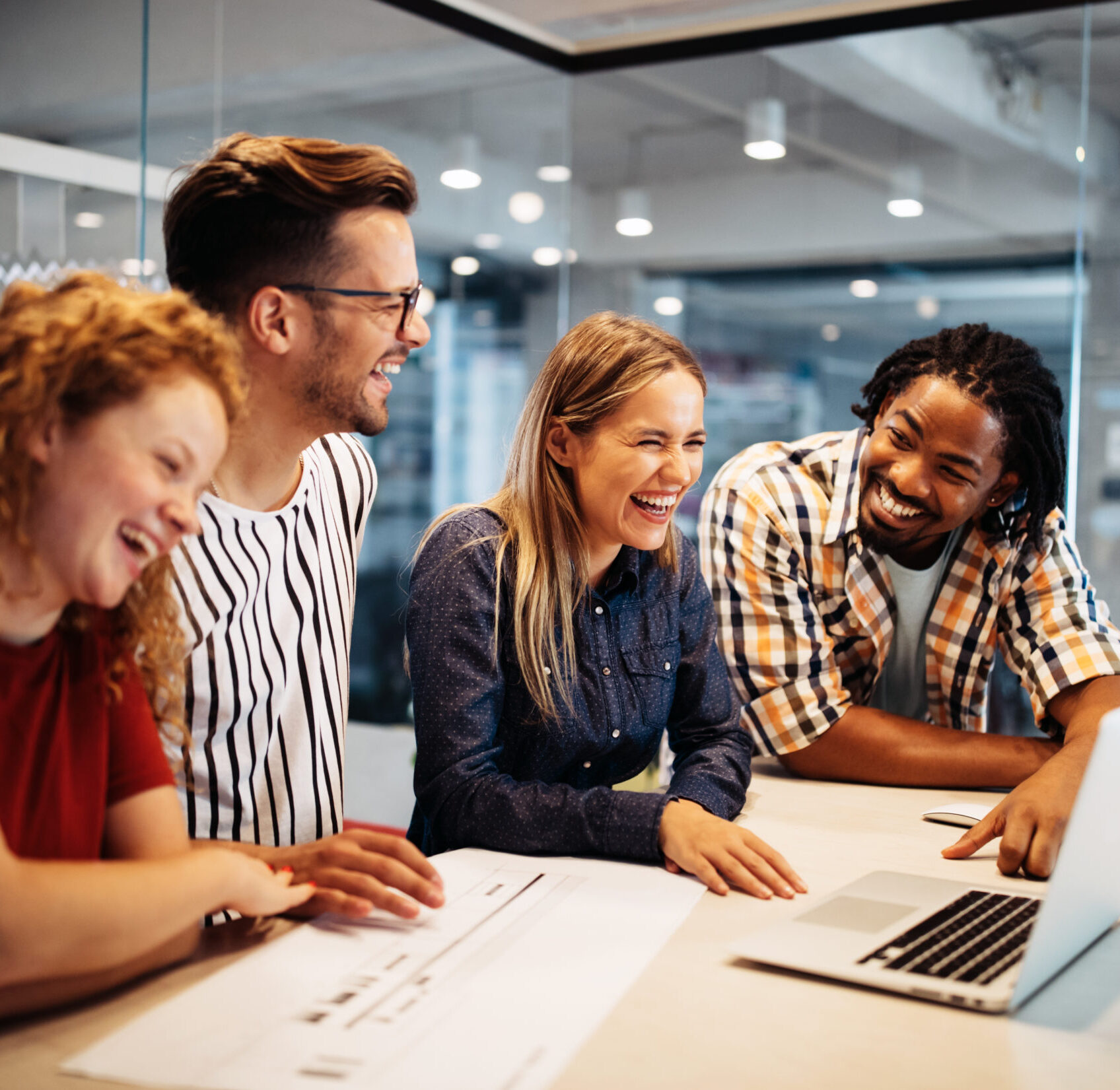 Introducing the Young Professionals' Network
Eve Bracken, Founder of Agilisys's Young Professionals' Network and Junior Consultant in the Transformation and change department, shares her reasons for founding the network and what they hope to achieve this year. I founded the Young Professionals' Network (YPN) last year recognising that, by empowering young professionals to flourish in their careers, they can strengthen […]
Eve Bracken, Founder of Agilisys's Young Professionals' Network and Junior Consultant in the Transformation and change department, shares her reasons for founding the network and what they hope to achieve this year.
I founded the Young Professionals' Network (YPN) last year recognising that, by empowering young professionals to flourish in their careers, they can strengthen their position in the organisation as well as in society as a whole.
Joining and integrating into a company can be difficult as it is, but starting your first job during a pandemic is even harder. I personally steered away from grad schemes with overly rigid training programmes that carried the intrinsic possibility of me becoming just another cog in the wheel. However, the only problem with combining a fresh graduate with a lack in practical consultancy training, is the potential for that individual to feel incompetent (i.e., imposter syndrome).
Creating the Young Professionals' Network was the first step to battle the common misconception that lack of experience equates to incompetence.
YPN sits within the Diversity & Inclusion Network at Agilisys, whose inspiring work over the years truly makes it a privilege to be a part of this community. When defining the idiosyncrasies of YPN within this larger population, we wanted to build clarity around our target audience; the benchmark is 30 years old however, the network is open to everyone, as we aim to support those in the early part of their career with the help of those with more experience.​​​​​​​​​​​​​​​​​​​​​
Our mission
We provide educational and networking opportunities for employees early in their career to aid their progression on their professional path. Our foundation is grounded in providing support through these initiatives, fostering improved wellbeing and stronger interdepartmental relationships.
We are dedicated to representing young professionals across the company to make Agilisys the most attractive digital transformation consultancy for those at the early stages of their career. ​​​​​​​
Our vision
We want to develop a network of young staff and empowerment allies within Agilisys, with the aim of tackling unconscious bias, addressing the prejudices against age, and driving forward professional development initiatives to help youths fulfil their currently unrealised career prospects.
This network is open to everyone who wants to assist those disadvantaged in the workplace due to the assumption that people with less experience are not capable and therefore not given the chance to prove their abilities.
Our purpose
We believe we can improve the attraction and retention of early talent through the actions of YPN. In the short term, this network will provide support to younger staff to allow them to thrive in their career and become the future of Agilisys. Long term, we will work with our HR and Talent Acquisition teams to improve onboarding and recruitment techniques to encourage young people with raw talent and potential to the industry.
Our past and our present
I sought out to create a platform to allow younger employees to develop their professional skills, have their voice heard, and build a support network with like-minded colleagues. This blossomed into the three key pillars which form our foundations:
1. Growth is grounded in providing opportunities to learn skills, develop subject knowledge, and increase confidence
2. Support because we want to build a nest of networks across departments at Agilisys
3. Representation reflects our aim to elevate the voices of young professionals at Agilisys, ensuring everyone has the opportunity to be heard
We hosted our first virtual event in December, The Journey of Data Sloth, which was a prime example of our first pillar, 'growth'. Anna Trichkine, Data Quality Lead at the London Borough of Hounslow, discussed her passion for improving data literacy and making data more accessible. Anna realises data storytelling through the creation of the character 'Data Sloth' in order to show how powerful different methods of communication are when we are trying to engage audiences in the value of data.
Our future
We have a number of events, deliverables, and opportunities planned for 2022. We have set out New Year's Resolutions to guide and structure our strategy, making our goals measurable and ergo, achievable. We are looking forward to the big things to come, tackling biases one step at a time.