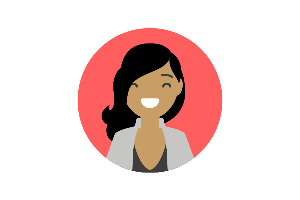 Meet the Agilisys ServiceNow team: Andriana Haynes, ServiceNow Junior Developer
Meet Andriana Haynes, Junior Developer in the Agilisys ServiceNow team. How did you become a ServiceNow Junior Developer? Accidentally on purpose! After graduating during the pandemic, I was given an opportunity by the Prince's Trust to take part in the ServiceNow Next Gen programme after expressing an interest in technology and it went from there. […]
Meet Andriana Haynes, Junior Developer in the Agilisys ServiceNow team.
How did you become a ServiceNow Junior Developer?
Accidentally on purpose! After graduating during the pandemic, I was given an opportunity by the Prince's Trust to take part in the ServiceNow Next Gen programme after expressing an interest in technology and it went from there.
Coming from a non-technical background, I made sure I put in the extra effort needed to grasp new concepts and practise those new skills. 'Opportunity knocks but once' and I was going to do everything in my power to better myself and become more knowledgeable.
Why was the Next Gen programme so good?
There were so many benefits, especially for someone like me who had no previous knowledge of ServiceNow and the technical knowledge. From having an amazing instructor, who recommended resources, explained concepts and constantly reiterated important information, to showing us how to use those resources to get the answers to questions by ourselves.
The teaching style was ideal for me. The live and on-demand classes allowed me to grasp the technical knowledge, whilst being able to put the knowledge into practice really cemented the information. In addition, the real-life examples within the labs helped to prepare me for a future role within the ServiceNow ecosystem, providing a greater understanding on the purpose of what you are doing.
Does your journey and background mean you have a different way of thinking when it comes to using technology for the benefit of customers?
Definitely, because it helps to think about outcomes first – and then work out technology can help us get there.
When I was a child, I always wanted to have a job where I could increase the efficiency of businesses and organisations, especially the public sector. Let's just say there were many times I debated if I would rather tolerate pain, or wait for ages in A&E. I rarely picked the latter. I used to imagine simple ways to fix their issues to improve their service. Agilisys happens to do the same using the ServiceNow platform!
Also, coming from the countryside in Jamaica and ending up in London, I can definitely appreciate the benefits even subtle changes in technology can have.
Why join Agilisys?
During the Next Gen programme, Dean Mortimer and Stacey Brown came and told us about Agilisys and the work they do, and their passion for the company and helping citizens shine through. From then, I wanted to work with them and help transform the lives of everyone, especially my mum who works for the NHS.
Agilisys is clearly a company that cares about their employees and their wellbeing. If the pandemic taught me anything it was the importance of life and working for a company that truly cares about you and who you represent.
What do you hope to achieve through your work with our public sector partners?
I hope to contribute to further transformation across the public sector with Agilisys. I hope to be the driving force behind many innovations that allow us to increase the quality of life for employees, organisations and, most importantly, citizens.