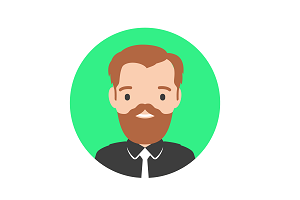 Meet the Agilisys ServiceNow team: Calum Hopkins, ServiceNow DX Service Team Lead
Meet Calum Hopkins, ServiceNow DX Service Team Lead at Agilisys. My role has two distinct parts… I'm the ServiceNow DX Service Team Lead, which means, from a day-to-day perspective running of our business-as-usual platform. Any requests, big or small, come to me and my team to take care of. We tend to deal with more […]
Meet Calum Hopkins, ServiceNow DX Service Team Lead at Agilisys.
My role has two distinct parts…
I'm the ServiceNow DX Service Team Lead, which means, from a day-to-day perspective running of our business-as-usual platform. Any requests, big or small, come to me and my team to take care of. We tend to deal with more requests than problems, to be honest. The bulk of our work is ensuring people get the new features that they would like or tweaking the platform to make it work the way they want it to.
The other side of my role is helping to develop the DX Service Team. As part of our commitment to social value and providing opportunities to people from different backgrounds and/or career changers, we take pride in developing talent in a real-world environment. It's hugely empowering to be able to work with people who are relatively newly qualified or from the ServiceNow Next Gen programme and help them build their careers within the ServiceNow ecosystem.
This role builds on my experience at Agilisys…
I joined Agilisys in April 2021 to manage the internal implementation of ServiceNow. Managing the platform was a great learning curve but stepping up to be an integral part of our ServiceNow practice is exciting. It's good dealing with external customers, knowing that we're making a difference to organisations and the citizens they serve. We work with a healthy and growing number of local authorities and police forces, all of whom rely on a stable, effective platform that delivers a great user experience.
Agilisys prides itself in offering an unbeatable level of service…
The service we provide to customers is in line with ServiceNow best practice. Our developers will take the out of the box product and configure it to meet the needs of the customer. If any further configuration is needed after that, or any issues need to be resolved, we're there as the first line of help.
It's all about working in partnership with our customers, getting to know their needs and making sure they have a ServiceNow platform that enables the required outcomes.
When we do need to refer an issue to ServiceNow, we'll manage the process, so our customer doesn't have to. It's all about building knowledge for the customer and continually striving to improve the tools they have at their disposal.
I can't wait to start working on a new ServiceNow platform…
Over the next 12- to 18-months, we're going to be migrating to a new platform. Ensuring that the platform is running smoothly and that the switch goes well with as few incidents as possible is my goal. Hopefully, the growth of the Agilisys ServiceNow practice will continue and we'll have lots of new people in the team who I can work with to develop their career. By then, I hope that the existing team members have developed to the point where they are able to move onto a career as a developer or whatever other ServiceNow role they decide is right for them.