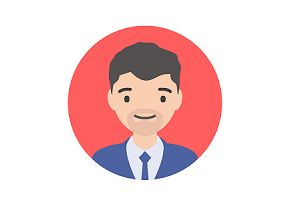 Meet the Agilisys ServiceNow team: Jacopo Carraro, ServiceNow Junior Developer
Meet Jacopo Carraro, a Junior Developer in the Agilisys ServiceNow team. Tell us a little bit about your role at Agilisys… I've been hired as a ServiceNow Junior Developer, but before I get to that point, I've been reinforcing the basics by working with the DX Service Team, helping to maintain the existing ServiceNow platform […]
Meet Jacopo Carraro, a Junior Developer in the Agilisys ServiceNow team.
Tell us a little bit about your role at Agilisys…
I've been hired as a ServiceNow Junior Developer, but before I get to that point, I've been reinforcing the basics by working with the DX Service Team, helping to maintain the existing ServiceNow platform to deal with any ticket requests. The idea here is that I'll get a great foundational understanding of how ServiceNow works and the common queries about it, which will help when I commence work as a developer.
How did you get into ServiceNow?
I started working in the banking industry when I was 20 years old, following in the footsteps of one of my parents. However, after a few years, I realised that the part of my work I was passionate about was service management and that the bank's service platform was terrible! They were losing clients because nothing was connected correctly, and nobody knew what they were doing. We couldn't communicate properly because of our IT systems.
I decided to follow my passion and left Rome to study computer science in the UK, which confirmed my love of IT service management, but this time with the added benefit of understanding more about computer programming. This led me to ServiceNow, which I love because it connects multiple workflows and software for the good of end-users.
How do you see yourself transferring that passion and knowledge into your role?
For me, it's all about transferring my technical know-how and building on the IT foundations to solve the challenges that public services face.
The only limit when it comes to ServiceNow is imagination, which makes it an extremely valuable tool for the public sector, whether we're talking about healthcare, policing or local government.
I would love to be able to talk to stakeholders to explain what's really good about ServiceNow and how it can benefit citizens and customers. I love working with people, meeting new people and working with them to develop new ideas, especially when those ideas are all about making a better life for people. My final point is that we should never stop learning – both from a technical perspective and about the problems that our customers are looking to solve.
Agilisys provide a brilliant opportunity for me to continually upskill and develop while also learning from the wider Agilisys ServiceNow team and the projects we deliver.