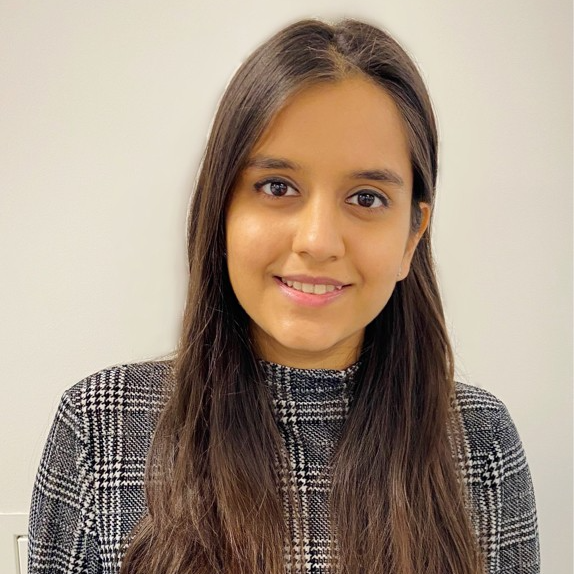 My Agilisys Journey – Arushi Tewari
Arushi Tewari, Senior Consultant, tells us about her role in Agilisys's Business Change Practice. What is your role within Agilisys? As a Senior Consultant within Agilisys's Business Change Practice, my role involves a diverse range of activities – like gathering requirements, leading design workshops, writing business cases, and developing and implementing workable solutions for our […]
Arushi Tewari, Senior Consultant, tells us about her role in Agilisys's Business Change Practice.
What is your role within Agilisys?
As a Senior Consultant within Agilisys's Business Change Practice, my role involves a diverse range of activities – like gathering requirements, leading design workshops, writing business cases, and developing and implementing workable solutions for our clients.
In addition to project work, I am an active participant of the BAME and Agilisys Women's Empowerment (AWE) networks, driving diversity and inclusion within the organisation.
What does a typical day look like?
Consulting and travel go hand-in-hand. Before the pandemic, I would commute to client sites about 70% of the time, which could be anywhere in the UK or in London, where I am based.
My day-to-day work depends on which phase of the project I am working on. For example, during the design phase of a project, a typical day would involve preparing and running interactive workshops with the client to develop a solution that is fit for purpose.
Tell us about your team in the Business Change Practice
The Business Change team is supportive, fun and inspirational to work with. We have people from a wide array of backgrounds, ranging from people who have been in consulting throughout their professional careers to people with army or nursing backgrounds.
The team has grown closer and stronger during the pandemic, we have regular team meetings, coffee catch ups and a variety of socials like quizzes, fancy dress competitions and even bingo nights – all virtual!
How did you get to where you are now?
I joined Agilisys as an intern, fresh out of university after completing a degree in engineering. Over the past three years, I have gained a wealth of knowledge and experience working with my colleagues and clients on different projects. Since then, I have been promoted thrice to my current position.
What do you enjoy most about your job and working at Agilisys?
Agilisys provides opportunities for you to showcase your talent at every step. As someone who is still early in their career, I enjoy the diversity the role offers and the ample growth opportunities that come with it.
Agilisys recognises talent and rewards those that are committed and hardworking. Your effort doesn't go unnoticed!
What advice would you give to someone looking to start their career in consulting?
If you're motivated to improve organisations and excited by the idea of problem solving and intellectual challenge, consulting could be the career for you. With the right role, there are plenty of opportunities for travel and the chance to work with diverse and like-minded people.
Carry out some research and see what interests you. Don't feel afraid to contact someone at Agilisys through LinkedIn to get a feel for the area you may be interested, that's how I got started!
Are you interested in a career within Agilisys's Business Change team? Check out our latest vacancies.