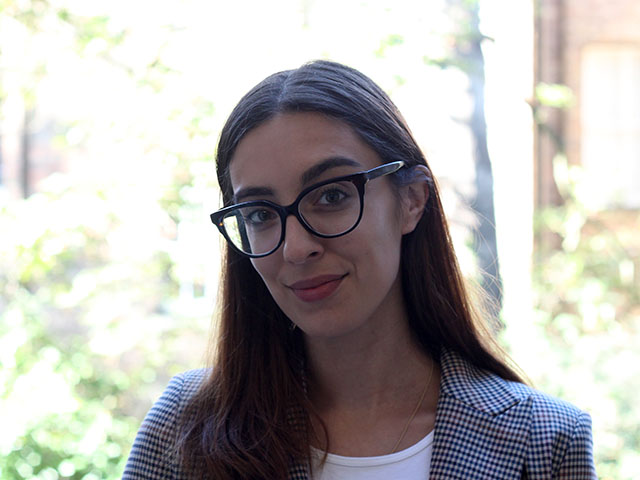 My Agilisys Journey: Mara Raposo 
One of our latest additions to the Agilisys team, Mara Raposo joined our Data and Insight practice earlier this year as a Junior Consultant and now tells us a bit about her experience in the role so far. Tell us about your team From a service continuum perspective, when a client works with Agilisys to […]
One of our latest additions to the Agilisys team, Mara Raposo joined our Data and Insight practice earlier this year as a Junior Consultant and now tells us a bit about her experience in the role so far.
Tell us about your team
From a service continuum perspective, when a client works with Agilisys to transform their data management and storage, looking to harness the benefits of this change and derive insights is a natural next step. This is where data and insights come in. We help clients to answer the next natural question: how do we use our data, now that it sits smartly in the cloud or warehouse, to derive useful information for our day-to-day service delivery for citizens?  
What about annual budget planning or multi-year plan priorities for the council? We help clients to create strategies for that. On top of this, we're fortunate to have many talented data architects and engineers working together under the data and insight umbrella to be able to create end-to-end solutions.   
How did you get to where you are now?
I started out my post-grad career in consulting after studying social policy. While interested in working with the public sector, I decided that consulting rather than the civil service was a greater fit for my interests. 
I joined a public sector consultancy that specialised in education. In that role, I became comfortable in my own skin as a consultant and in my understanding of the public sector in the UK. I realised quickly how pivotal local government was to deliver the services we all relied on every day, and equally how limited their resources are.  
When I heard about Agilisys's mission to support this level of government in utilising the same resources, but smarter, I felt like the fit could be excellent. I was right!  
What do you enjoy most about working at Agilisys?
My colleagues, certainly. I'm fortunate to be surrounded by colleagues who are not only kind but passionate and very experienced in their areas of expertise. I learn so much every time I speak to them or join a call!  
The company values are also sewn into all that we do, from how we approach our projects and client relationships to how we set our own individual goals and objectives. This important to me as an employee because I know that Agilisys stays true to what it stands for.  
What advice would you give to someone looking to start their career in Data and Insights? 
My colleague Megan McCluskey articulated this in her International Women's Day article recently saying: 
"Y
ou can be non-technical and still offer great value to the clients we support!
"
The critical aspect here is to be passionate about improving services in the public sector and be open to learning about how technology can facilitate this. After great learnings derived from COVID-19, the public sector is open to data-driven solutions, and Agilisys is leading the way.