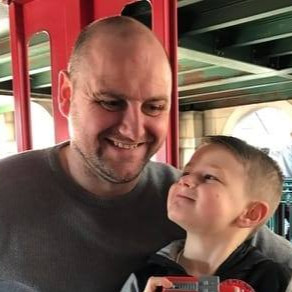 My Agilisys Journey: Paul Middleton
Paul Middleton shares more about his role within Agilisys's Cloud practice. Tell us about your role at Agilisys As Principal Consultant within the Cloud practice, I work with client stakeholders and senior decision makers regarding delivery and assurance of Cloud migration, working to transform and improve business operation while reducing running costs. I also manage […]
Paul Middleton shares more about his role within Agilisys's Cloud practice.
Tell us about your role at Agilisys
As Principal Consultant within the Cloud practice, I work with client stakeholders and senior decision makers regarding delivery and assurance of Cloud migration, working to transform and improve business operation while reducing running costs. I also manage a team of architects and engineers within these programmes of work, providing coaching and mentorship to help them deliver projects on time and of the highest quality.
What does a typical day look like?
I would like to say I have "a typical day" however given the complexity of the programmes I work on, and the very nature of running a team, my days vary massively. On the plus side, I am constantly challenged and engaged which is a key driver for me personally.
Tell us about your team
Out of the many business units within Agilisys, I work in the Cloud practice with my team of eight architects and engineers where we contribute to the success of our customer's migration journeys. I get to work with fantastic people who continually impress me with their resilience and innovation, challenging what can be done with technology!
How did you get to where you are now?
I have worked in IT for 20 years now, starting off as an IT Administration Apprentice, which led me to service desk management. From there, I moved to supplier support (fourth line support) which gave me a taste for architecture and after nine years, I made the decision to move into the contracting world.
Fast forward 10 years and 27 countries later, I landed at Agilisys as a Cloud Architect on a contract basis where I worked on the NHS BSA account for nine months before taking on a permanent role as Managing Consultant.
What do you enjoy most about working at Agilisys?
The range of people and customers you get the opportunity to engage with helps you to learn and develop as an individual, while also helping them in return. Agilisys is also very focused on its employees which is evident through the development of the Diversity & Inclusion (D&I) Committee, for example.
What advice would you give to someone looking to start their career in Cloud?
I worked with a Finance Director who once told me "a singular view is exactly that". After many days of confusion, this statement became clear – looking to solve any problem without a full understanding, or everyone's view, will not succeed. When working in architecture, it is very important to not work in a silo and ensure you look holistically across the entire landscape to ensure the solution you provide is fit for purpose, meeting the customers requirements.
Are you interested in a career within Agilisys's Cloud practice? Apply now for the role of Cloud Solution Architect.