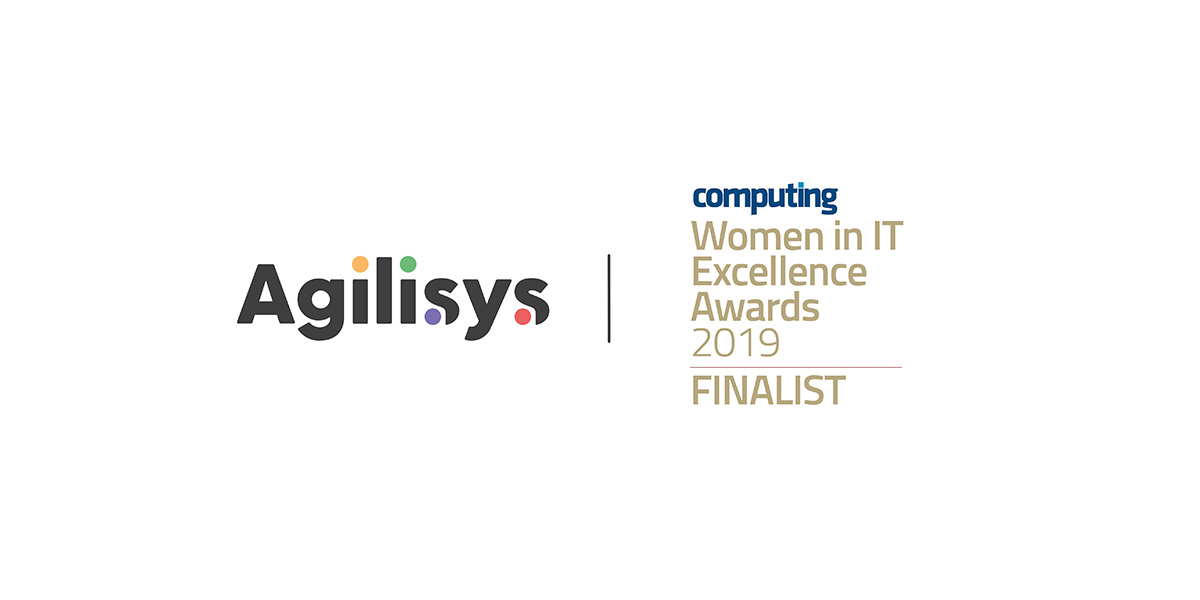 Overcoming Gender Stereotypes in Tech
The 2019 Women in IT Excellence Awards celebrated the achievements and talents of over 500 women from across the IT industry, including Sue Lees, Elevate East London Chief Executive, who was named Woman of the Year 2019. Following her award win, Sue, who chairs the Agilisys Women's Empowerment Group, discusses why we need more women […]
The 2019 Women in IT Excellence Awards celebrated the achievements and talents of over 500 women from across the IT industry, including Sue Lees, Elevate East London Chief Executive, who was named Woman of the Year 2019.
Following her award win, Sue, who chairs the Agilisys Women's Empowerment Group, discusses why we need more women in tech and outlines the steps being taken to attract more women from a rich mix of backgrounds into this career space.
It is my belief that this year's Women in IT Excellence Awards provides a fantastic opportunity to reflect on what has been achieved over the past 50 years to create equal opportunities and access for women entering the workforce today.
It's no secret that the technology industry could be doing better, with the statistics telling us that women are underrepresented from classroom to boardroom. Despite huge efforts to refocus the education and training resources, we are still faced with a gender gap for all STEM (Science, Technology, Engineering, Maths) subjects – of which IT fares the worst.
This is reflected in the job market, too: according to Women in Tech, just one-in-six tech specialists in the UK are women, and only one-in-ten are IT leaders. The world of technology is missing out in the process – to the tune of a 600,000 tech vacancies and £63 billion a year. When companies across all sectors are challenged with attracting and retaining talent, the only answer to closing the digital skills gap requires tackling gender diversity too.
It's evident from the Women in IT Excellence Awards that there are many successful women in the sector to celebrate. Despite this, the technology industry continues to be a stronghold for men – with few senior roles available for women.
So, what can we do to attract women from a rich mix of backgrounds into this career space?
I run an IT department consisting of 45 employees, five of whom are women. These five colleagues hold highly technical positions and are exceptionally well-regarded – but even in my office, they are the 11.1% exception to an otherwise male workforce.
In a bid to address this, we celebrated International Women's Day last year by operating a "work shadowing day" for young women from local sixth forms, pairing them with the five women in our team. Aged 17 – 19, the students were beginning to plan their future career steps.
We heard that young women are not being encouraged into technical roles. Maths is still viewed as 'geeky' and IT even more so. What's more, we heard that these aspirational young women were being steered towards careers viewed as more 'caring and compassionate' – rather than hard-edged technical roles.
A sample of 12 is not representative, but it's clear that more work must be done to combat gender-stereotyped jobs. Previous studies have shown that stereotypes are powerful and can bias numerous employment outcomes – influencing the chances that a woman will apply for the job, that she will be hired, the pay that she will receive and the outcome of performance evaluations that determine promotions.
We need to get women in tech more visible to overcome these perceptions. We need more representation: more spokespeople, more role models and more leaders. Yes, we have people like Sheryl Sandberg and Martha Lane-Fox – but we need to put ourselves out there too.
These stereotypes begin in the classroom, and it's our imperative that today's children are surrounded by relatable role models if we wish to showcase all the possibilities and opportunities available to them in the technology industry.
Within Elevate East London, we're starting small but hoping to make a big difference – we now offer regular work shadowing and have doubled the number of students who can participate. We've attended schools and career events for Year 8 and 9 students to reach them early. We are singing the praises of the geek – male or female – every day.
There's a lot more to be done, but most importantly we have a responsibility to be visible. In the past 50 years, we've had inspiring women challenge the status quo to drive real change – now it's our turn to make a difference.