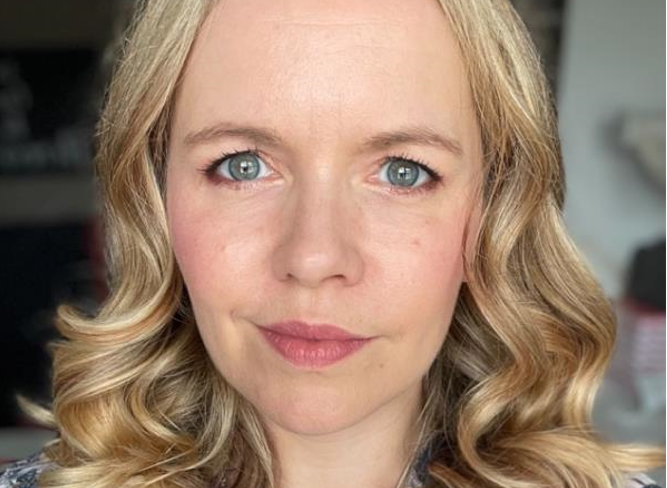 Women in Tech Excellence Awards 2021: Zoe Wilson
Zoe Wilson, Director of Innovation and Customer Success at Agilisys, was shortlisted for Lockdown Legend of the Year: Tech in the Women in Tech Excellence Awards 2021. To celebrate her nomination, Zoe writes about her experiences as a woman in the Tech industry and how we can, not only support, but inspire the next generation. With […]
Zoe Wilson, Director of Innovation and Customer Success at Agilisys, was shortlisted for Lockdown Legend of the Year: Tech in the Women in Tech Excellence Awards 2021. To celebrate her nomination, Zoe writes about her experiences as a woman in the Tech industry and how we can, not only support, but inspire the next generation.
With close to 20 years' experience of being a woman working in IT, I'm often the only woman in the room. I've had to fight for my voice to be heard (particularly at the start of my career) and I've faced challenges, extra scrutiny, and disrespect which my male colleagues have not, although thankfully never at Agilisys. I've had to prove myself over and over again to get to where I am now and have the battle scars to prove it. What this has left me with is an incredible passion and desire to make sure women early in their careers have an easier time than I did!  
It is incredibly important that women – and men – provide a helping hand, opportunities and open doors for women working in tech. This includes mentoring and coaching, but I'd argue that sponsorship is actually the most important thing that we can do. The concept of the "old boys network" arose because of an informal system of sponsorship through which men have been thought to use their positions of influence to help others who look like them, whether this is a similar social background, schools, previous workplaces etc. Often what this means in practice is that men help other men to succeed, as gender is a fundamental similarity that people have in common. To counter this, it is imperative that women – and male allies – provide active sponsorship with the goal of opening up a hatch in the glass ceiling, that will allow more women to reach their full potential and shoot for senior roles.  
Alongside this, I believe that having visible female role models is incredibly important. The old adage of "you won't be what you can't see" absolutely rings true, and for us to bring more women into technical career paths, we need to ensure that our female leaders and techies are visible. This is true of all women, but actually even more so for those from BAME backgrounds, where the gender pay gap is even worse.  
We also need to make it easier for women to retrain into tech roles – I am often asked for advice on how to get started with *insert technology of choice here*, and my advice is the best way to get started is to just start! The internet has made it so easy to learn new skills, Microsoft provides a rich library of learning content, and there are thriving tech communities who are always willing to answer questions and provide help to people. 
So how do we inspire the next generation? Making sure we have visible female role models and that we help more women get into senior leadership roles is one element. Alongside this, recognising our talented women through award programmes like the Women in Tech Excellence awards and the TechWomen100 list are also important, as this helps raise the profile of the wide range of talented women we have working in the tech sector.  
I feel very strongly though that we need to start at grassroots level. We need to get into schools, we need to be talking to our young girls and women as early in their formative years as we can do! The more we can do to help them understand the variety of tech careers, the impact that is possible for them to have across a wide variety of sectors  – and the financial / personal benefits as well – the more likely we will be to expand our pipeline of future female tech talent.