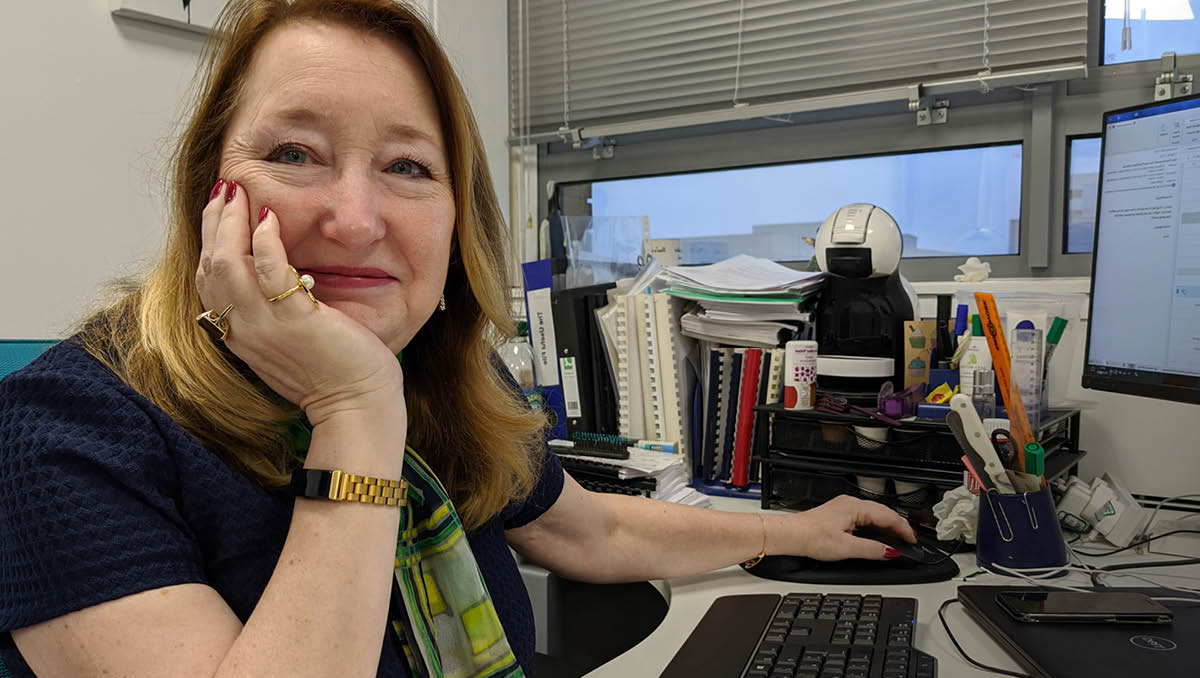 Forget digital by default – we need diversity by default
Sue Lees, Elevate East London Chief Executive, who was named Woman of the Year in the 2019 Women in IT Excellence Awards, details why it's everybody's responsibility to build a culture that develops true diversity in the workplace. As International Women's Day rolls around for another year, once again I find myself talking about the […]
Sue Lees, Elevate East London Chief Executive, who was named Woman of the Year in the 2019 Women in IT Excellence Awards, details why it's everybody's responsibility to build a culture that develops true diversity in the workplace.
As International Women's Day rolls around for another year, once again I find myself talking about the well-publicised shortage of women in tech. It's encouraging to see positive strides being taken by the IT industry to attract more women into the profession – especially as it makes total sense to do so.
Women – as part of a generally diverse workforce – add strength and creativity. Diversity is the warp and weft of an organisation. If all you've got is threads running in one direction, you're going to be a bit flimsy. What you need is that diversity of people running the other way, thinking differently, challenging assumptions, relating service delivery to end-users (our population base is becoming increasingly diverse) and knitting organisations together to make them stronger and better.
In order to make this happen I'm a firm believer that the culture has to be right. That doesn't mean ticking boxes by rolling out well-publicised initiatives every now and again – it requires deep-rooted change where diversity is the default, natural position. Get this right and you'll attract the people with the most talent, regardless of their background, resulting in better outcomes. Get it wrong and an organisation will lose talent, fail to capitalise on opportunities, lose capacity and the ability to innovate and create, because they've only got a subset of the population engaged.
Proactive, not reactive
So, how do we get to this position? For me, there is something about a culture of being planned and organised versus a culture of being reactive. It might be exciting to be on the reactive, seat of your pants roller coaster where people consistently go the extra mile to get a job done. But a hero culture isn't really empowering for people who have lives outside of work and can't pull an all-nighter to solve a problem or be available at the drop of a hat because they have made commitments elsewhere.
My belief is that it's more inclusive to create a controlled environment where we know what's coming – and that's the ethos we work to at Elevate. We have a cycle of business, we have planned for the big things that will happen. There are no surprises so we can create a rhythm of our organisation. That means on the rare occasion when something goes awry our staff have the capacity and the willingness to help out, but we never assume they can drop everything else to solve a problem. What happens is they choose to, because they have pride in their work, and want to see the organisation be successful.
We've got to create a culture where people have reasonable expectations of what the organisation requires them to do, and those expectations allow them to go home when they need to go home and have their life when they need to have their life. Enabling flexible and agile working through technology has helped with this hugely, and there is more to come I am sure.
And it's not just working mums who this would appeal to. Dads would like it too. As would Millennials, who don't want to fit lives around work. They're our new workforce, so we have to appeal to them.
It's everybody's responsibility
I think everyone's responsible for driving this diverse by default culture. Leadership must take ownership, but the issues transcend an organisation.
Recruitment is a good example. We need to look in different places for the best people. We need to shape our adverts differently. We need to look into the language used on job ads, which I'm pleased to say is something Agilisys is doing. Then, we need recruitment panels to be diverse and include women.
There's also an onus on business partners to play their part. Last year I wrote about a work shadowing initiative we carried out to encourage more school leavers to pursue careers in IT. If everyone found a way of giving girls a chance to come in and experience the world of IT, how many might think about it as a career?
My final rallying call this International Women's Day is that we need male champions to pick this up and run with it, if we are to truly change the culture. After all, while there's still a gender imbalance in tech, there simply aren't enough women around to do it all ourselves!
This is one of a series of interviews written to mark International Women's Day 2020. To read more thoughts, ideas and anecdotes from women across Agilisys, click here.