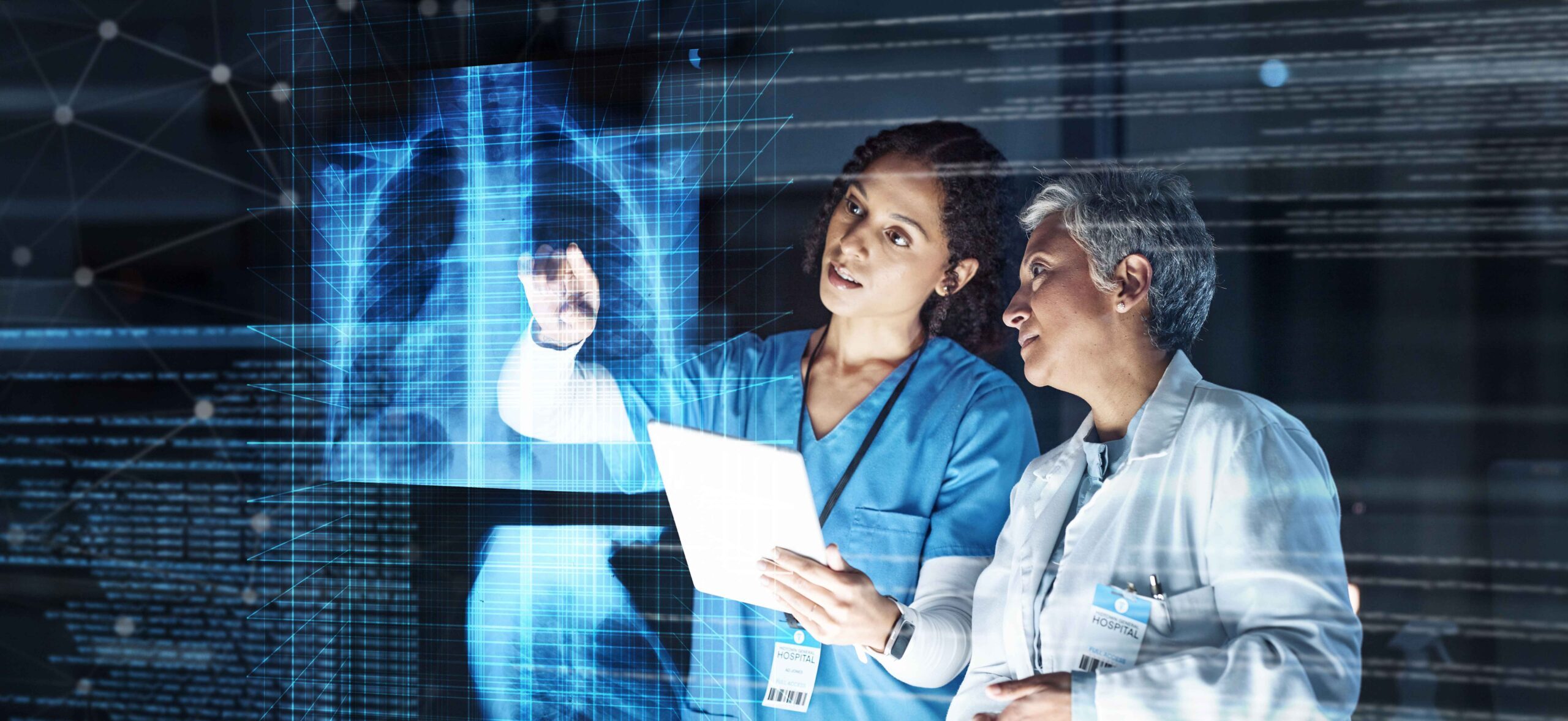 Introduction to Generative AI in Healthcare: How it can help transform the UK Healthcare Industry
In recent years, the healthcare industry has seen a growing interest in the use of artificial intelligence (AI) to improve patient outcomes and transform the way healthcare is delivered. This interest has reached a new peak with the release of ChatGPT and other AI-tools that are slowly but surely transforming our day to day lives […]
In recent years, the healthcare industry has seen a growing interest in the use of artificial intelligence (AI) to improve patient outcomes and transform the way healthcare is delivered. This interest has reached a new peak with the release of ChatGPT and other AI-tools that are slowly but surely transforming our day to day lives as well as workplace. One of the most promising areas of AI in healthcare is Generative Artificial Intelligence (Generative AI), a powerful tool that can generate new and innovative solutions to complex healthcare challenges.
In our 20-odd years of experience as leading provider of digital solutions to the healthcare industry, we at Agilisys have seen technology trends come and go. But the sheer speed with which this AI revolution has taken the world remains impressive, and we are sure it is here to stay. With it comes a new challenge for healthcare organisations to navigate this transformation in a safe, effective and innovative way. But before taking on this challenge, let's take a step back, and understand what GenAI is, and the impact it can have on the healthcare sector.
What is Generative AI in Healthcare?
Generative AI is a form of machine learning that is able to generate new, previously unseen data or content that mimics the style or structure of the training data.  Unlike other forms of AI, which are trained on large datasets and designed to recognise patterns and make predictions, Generative AI is focused on creating something new. This makes it an ideal tool for healthcare organisations looking to generate innovative solutions to complex challenges.
Benefits of Generative AI in Healthcare
The potential benefits of using Generative AI in healthcare are numerous. One of the most significant is the ability to improve patient outcomes through more personalised medicine. For example, generative AI can help to increase efficiency and reduce costs in healthcare by automating time-consuming and resource-intensive tasks such as medical imaging analysis and drug discovery. By automating these processes, healthcare organisations can focus their resources on providing high-quality patient care and developing new treatments and therapies.
This is only one of the numerous benefits of Generative AI in healthcare. Every day, more and more tools, use cases and examples of Generative AI are added to the list of capabilities available to us to support us in our day-to-day lives and at work. We are sure that as time progresses, the number of benefits that GenAI can bring to the healthcare sector is set to grow.
A powerful tool that can transform the healthcare sector
Generative AI is a powerful tool that has the potential to transform the way healthcare is delivered in the UK. By generating new and innovative solutions to complex healthcare challenges, Generative AI can help to improve patient outcomes, increase efficiency, and allow for better resource allocation.
At Agilisys, we are excited to see the immense positive impacts of GenAI on the healthcare sector, and to understand how we can ensure that we are dealing with this innovation responsibly and in a safe, beneficial way.