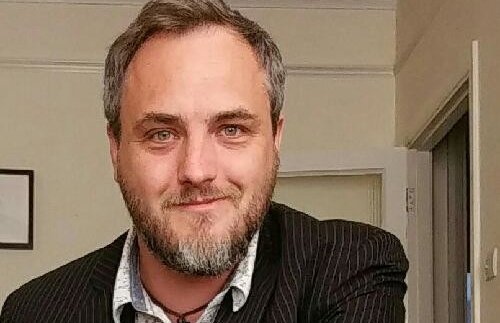 2021: the year of user-centric transformation
Olivier Jenkins, Principal Consultant at Agilisys, discusses why user-centric transformation will help the public sector build on the digital transformation momentum of 2020. While 2020 was an undoubtedly challenging year, it did highlight the ability of the public sector to transform at speed – more often than not with great success. Barriers to change have […]
Olivier Jenkins, Principal Consultant at Agilisys, discusses why user-centric transformation will help the public sector build on the digital transformation momentum of 2020.
While 2020 was an undoubtedly challenging year, it did highlight the ability of the public sector to transform at speed – more often than not with great success. Barriers to change have been knocked down and we have seen digital progress being made in days or weeks instead of months, or even years. We've also seen several key drivers of transformation success come to the fore, none more so than the need for people to be put at the heart of projects.
This is highlighted in a project Agilisys completed in partnership with Family Support, an independent local authority trading company supporting children and families in the UK. Together, we developed a continuous quality improvement app called Family Quest, which can be implemented within social care settings to reduce time spent inspecting, processing and recording relevant data and case files.
In short, Quest uses cutting-edge Microsoft Power Platform technology, accessible via a PC, tablet, laptop or smartphone that sits in a Microsoft 365 environment. All captured data is stored in a SharePoint back end, enabling it to be seamlessly pulled into Power BI to provide management reporting. Quest has been truly transformational for users – not least because they were put at the heart of the project.
The app's users are, after all, diverse individuals with different stories, needs, workstyles, strengths and challenges, who need to be central to project development, testing, rollout and so on. They also need to be factored into ongoing support. Outcomes need to be prioritised. Transformation leaders need to know the problems they're solving if they are to deliver lasting change. IT and business must co-create with the wider organisation to solve problems and deliver value. Adaptive design enables regular tweaks to the transformation, including reallocating talent.
Above all else, the best digital transformation requires pre-emptive changes rather than reacting to pressures.
As Cat Miller, Service Manager at Family Support says in the recent Agilisys Podcast that discusses Quest in more detail, "flexibility and user-friendliness is at the heart of the design, which is why our team took to it so quickly".
I firmly believe that if we focus on this user-centric mindset, we can build on the accelerated rate of change we've seen over the last 12 months and use it as an opportunity to deliver meaningful, lasting transformation that delivers more for users within public sector organisations and the citizens that we serve.