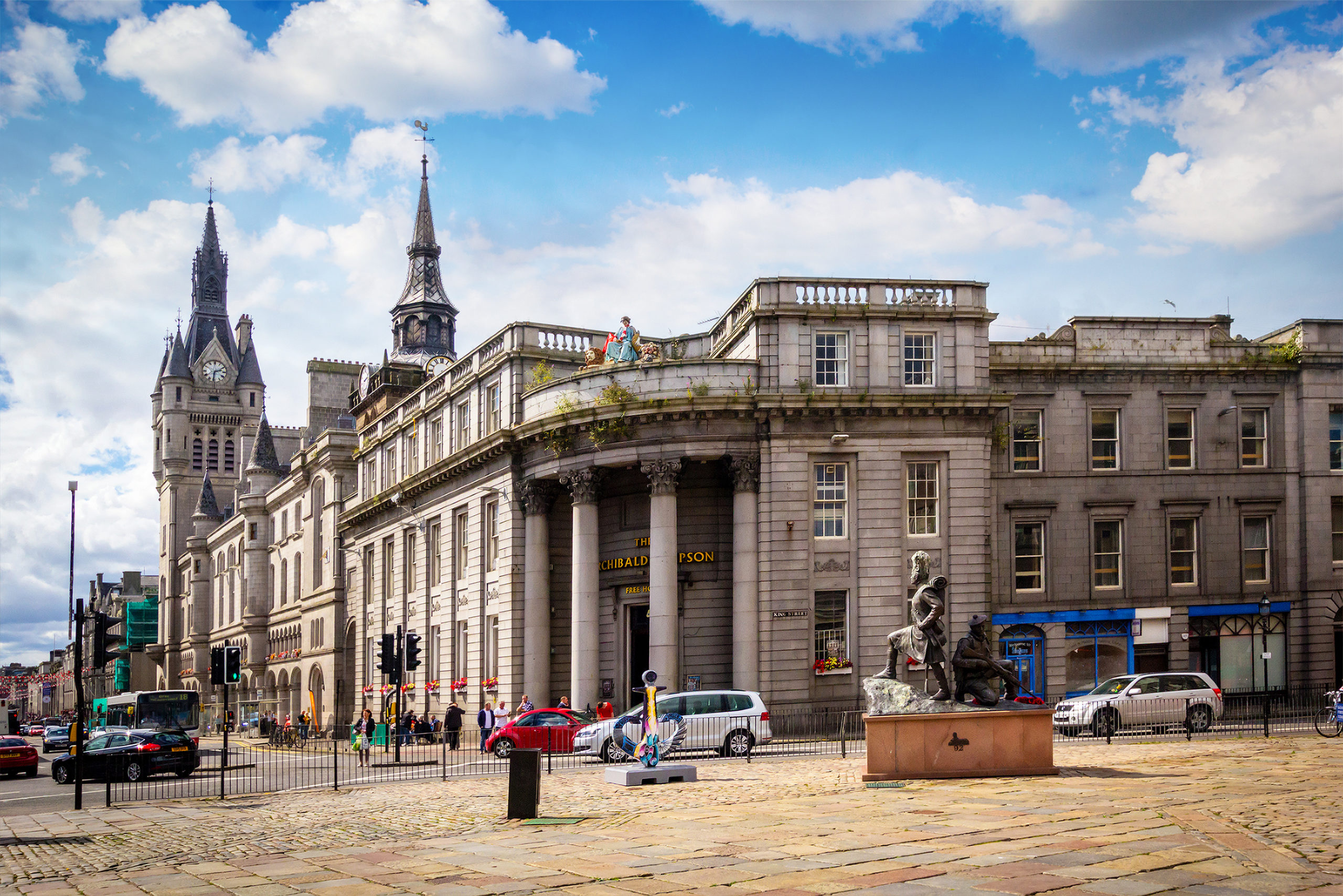 Q&A: Aberdeen City Council's RPA journey
In episode 9 of the Agilisys podcast, Andy MacDonald, Director of Customer Services at Aberdeen City Council, joined us to discuss how robotic process automation (RPA) is at the heart of an ambitious and comprehensive technology-enabled redesign of the Council's service delivery and demand management. Here we round-up some of the key talking points from […]
In episode 9 of the Agilisys podcast, Andy MacDonald, Director of Customer Services at Aberdeen City Council, joined us to discuss how robotic process automation (RPA) is at the heart of an ambitious and comprehensive technology-enabled redesign of the Council's service delivery and demand management.
Here we round-up some of the key talking points from the podcast. Listen to the full podcast to learn more about the role of RPA in an award-winning council.
What prompted Aberdeen City Council to utilise RPA? What made it a good fit for the organisation?
"We launched a digital approach in 2017 as part of a new target operating model for the local authority. Part of that was looking at emerging technologies, particularly those emerging within the public sector, so RPA featured along with cloud storage and chatbots.
"We recognised that many technologies could help reduce effort, remove routine tasks, and allow us to focus our resources on more value-added services to our customers. RPA fitted neatly within that environment for us as it provided a major opportunity to remove routine tasks and duplication and ensure that our resources were focused on the needs of our customers."
What discovery did you complete at the outset to find the low hanging fruit ripe for automation?
"There are different levels of automation, and for us, the low hanging fruit applied to online transactional services. We firmly believed that any service we delivered should be automated and available on a digital channel. RPA then brings in a further layer of automation that allows multiple systems to link a search and process across those boundaries seamlessly. Often the main focus for local government is the integration of systems, which can be very costly. RPA has brought a very effective and efficient method of joining that end-to-end process for true integrations into those systems.
"For Aberdeen City Council and our work with Agilisys, I wasn't interested in doing the easy RPA processes. We could get on and do that stuff.
The value is in the more complex areas such as social care, education and teaching. These are the areas that consume a massive amount of administrative effort, so these are the areas that we should be focusing on when deploying automation."
How has Aberdeen's use of RPA developed?
"We mature daily when it comes to RPA and AI. Our relationships with partners like Agilisys develop as well. Plus, confidence builds. We're on our third phase of RPA deployments with Agilisys, thanks to the relationships that we've made and the belief I've got with their delivery and support. If I weren't confident, then we wouldn't be in our third phase!
"If I think of the workforce and I think of Aberdeen City Council as the organisation, there are numerous myths around RPA that we're all aware of. Our workforce was nervous that bots were coming to take over their jobs. We quickly moved from the terminology of bots to virtual workers. We've been deliberate in selecting areas of our business that are under pressure and could demonstrate how the virtual workers can save time and help individuals focus on adding real value to the work they do day-in-day-out. By doing this, we started to dispel the myth that the RPA is not there to remove jobs and that it's there to remove routine work and tasks that individuals would much rather avoid if they can, allowing them to focus on higher-value outcomes. That's created a workforce that's more relaxed and confident when it comes to RPA.
"Our relationship with Agilisys is one built on trust and confidence. And then, if I look at the digital technology teams themselves, their awareness and learning have also been enhanced through working with Agilisys because there has to be that level of knowledge transfer. when it comes to the maturity curve, we're definitely on an upward trajectory."
What are the major successes so far, and what do they mean for the organisation and the people of Aberdeen?
"Child plan automation has been successful for us and is one example of where automation has delivered the necessary confidence levels across our organisation. This has saved the equivalent of 14 full-time teachers – in an area where there's a huge amount of pressure – and has been recognised for awards. I would pin our wider RPA success on that one major area; it's very unusual in local government and certainly for Aberdeen to have teachers promoting the use of RPA within the council!"
Did you do any change management to encourage adoption or highlight the benefits to those teachers?
"I'm a great advocate of adoption, actually, rather than the technology. We can spend the money on the technology, but if it's not used, then we're not getting any of the benefits out of it. So we did spend time on adoption. We've got an adoption and change management team here too. I would say with RPA that you can't walk away from it; you've continually got to promote it and advocate its use. Again, Agilisys has helped help us with this."
What other critical learnings from Aberdeen's experience can you give other local authorities starting their RPA journey?
"We're always learning and always moving forward. When it comes to relationships with partners, the relationship, the trust, the confidence that you've got in each other comes from being open, honest and transparent. You must also have executive sponsorship within the organisation to make sure that you drive the technology forward. I sit within the corporate management team, and I've got that support across the organisation from my chief officers as well. That's key. If you don't have that executive sponsorship across the organisation, you won't have everyone pulling in the same direction.
"If I focus on RPA and what my teams have delivered, I don't think our business process mapping is fantastic in all areas. I include even simple process mapping when I say that, so there's a lot of work we can do ourselves without relying on companies like Agilisys to support us. Similarly, ensuring that where we're looking to deploy RPA, the data or information to be used is structured and in a format that lends itself to automation. On some of our automations, for example, we've discovered as we've gone through that some addresses are coming in on a form that had no validation, which causes an error when you try to set up RPA. There are lots of little things around the edges that local authorities can do themselves, that makes life so much easier when it comes to future automation."
What does the future hold for RPA and automation at Aberdeen City Council?
"RPA has a significant role to play in our continued transformation. I feel we've just touched the surface of it, to be honest. We've done some amazing automation, but we can go so much further. As the technology continues to mature at pace, we can look at more intelligent decision making. We don't have to think of the technology as being limited by simple yes/no decision-making. Ultimately, Aberdeen doesn't sit still. We are hugely ambitious and competitive, so I want to ensure that we're at the forefront of RPA within local government. Working with Agilisys, I want to explore the art of the possible and push us forward."