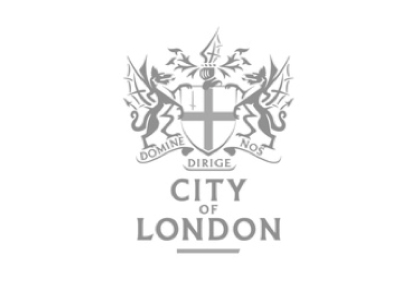 Agilisys retains partnership with the City of London Corporation and City of London Police
Agilisys, the leading technology and digital transformation specialist to the UK public sector, has been awarded a new IT Service contract for the City of London Corporation and City of London Police. The decision to appoint Agilisys follows a rigorous procurement process and means the relationship that began in 2013 will continue through to 2023 […]
Agilisys, the leading technology and digital transformation specialist to the UK public sector, has been awarded a new IT Service contract for the City of London Corporation and City of London Police.
The decision to appoint Agilisys follows a rigorous procurement process and means the relationship that began in 2013 will continue through to 2023 with an option to extend for a further two years.
The City of London Corporation and the City of London Police have ambitious plans to implement next-generation IT services in the coming years and the continued trusted partnership with Agilisys will play a key role in achieving this.
As a global centre for financial and professional services, commerce and culture, the City of London Corporation provides a complex and diverse range of business and support services in over 120 locations.
Dr Peter Kane, Chamberlain of the City of London Corporation (pictured above right) commented: "We are very proud of where we've got to.
The Corporation and Police have been able to work as effectively as they have done during the lockdown thanks to transformational IT investment, the strength of the partnership and the efforts of individuals.
We now want to build on that success, with an increasing focus on new and exciting digital opportunities."
Andrew Mindenhall, Chief Executive at Agilisys (pictured above left) added: "We are extremely proud to continue our partnership with the City of London Corporation, where we've been delivering excellent IT services for over six years. Our retention of this contract is testament to our values of innovation, passion, integrity, and partnership and the quality of work we have delivered. I'm sure together we will be at the very forefront of technology adoption in 2021 and beyond."
Randall Anderson, Chairman of the City Corporation's Digital Services Sub Committee, said: "We have chosen Agilisys to provide our new IT Managed Services contract for the next three years as they showed their ability to provide the best value for money in their tender response, and they share our vision for more innovation in how we deliver IT services to our customers."
Eugene O'Driscoll, Client Director at Agilisys added: "We are delighted to continue our partnership to deliver next generation IT services.
I have the utmost confidence in our continued success, not least because our organisations are very much aligned in terms of strategy, policy, performance and partnership working."