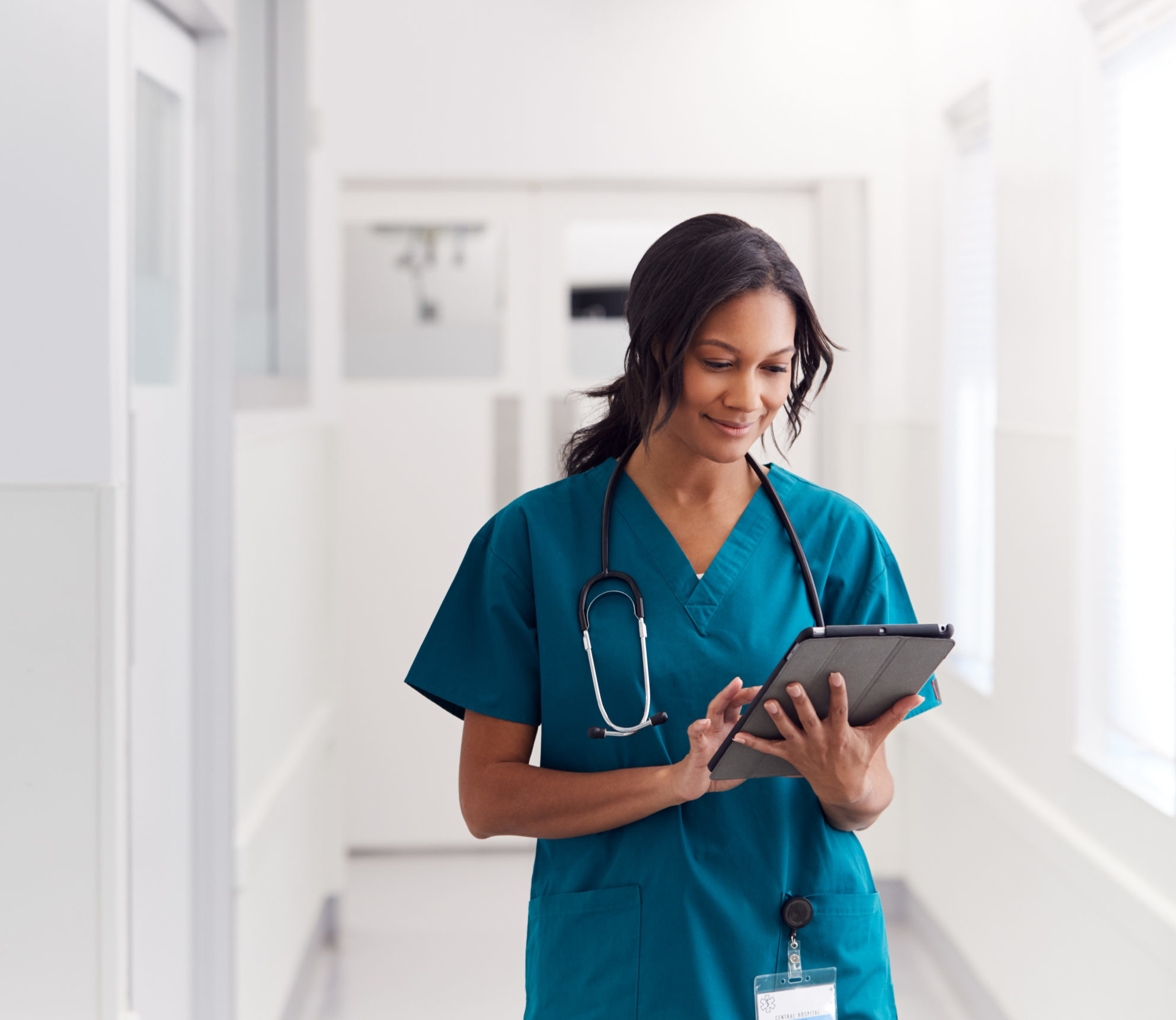 Automating NHS Electronic Staff Record processes
This latest episode of the Agilisys podcast focuses on how robotic process automation (RPA) is being used by the NHS Business Services Authority (NHSBSA) to successfully automate processes involved with maintaining the Electronic Staff Record or ESR, the essential workforce management solution for the NHS in England and Wales, which in turn supports the delivery […]
This latest episode of the Agilisys podcast focuses on how robotic process automation (RPA) is being used by the NHS Business Services Authority (NHSBSA) to successfully automate processes involved with maintaining the Electronic Staff Record or ESR, the essential workforce management solution for the NHS in England and Wales, which in turn supports the delivery of the National Workforce policy and strategy.
For this episode we were joined by Ivan Barber, RPA Programme Manager at NHSBSA, and David Booth, Head of Systems Integration for the ESR. Here's a round-up of the key points from the podcast, which can be listened to in full here.
Why NHSBSA is using RPA to automate its work around electronic staff records…
David: "My team already had a service that we offered to NHS organisations around the country, which a number of my team members spent a reasonable amount of time loading data into. The existing tool was somewhat outdated and required a level of 'attendance' in terms of the operative needing to pay attention to what it was doing. Every time it doesn't do quite what it's supposed to do, it needed that operative to handle the exception. It was effectively running a process for us in a semi-automated manner, which was a distraction – people couldn't focus 100% on the job that they were doing, whilst the automation was running.
"A demonstration that Ivan put on clearly showed how RPA could work in unattended mode. You could pass it a template of data to do something with and then leave it to run, without any particular attention from my team, with a report returned at the end of the process.
"This was highly appealing, particularly at the start of the COVID pandemic. My team was working remotely, with less technology to call on. In the office, they would have two laptops, one running this semi-automated process, and one doing the day job. At home, that was more difficult."
Why RPA is the right tool for ESR…
David: "We process incredibly high volumes of repetitive data that follows the same format, which lends itself to running through a proper interface via batch, or an API type of interface. The old semi-automated process didn't lend itself to that interface route, so it either had to be done manually, either by operatives in NHS organisations, or by somebody from my team.
"From my team's perspective, we had to do something to automate the process because we just don't have the manpower to handle the demand from our NHS organisations. We needed to automate."
Ivan: "One of the great advantages, specifically in ESR, is the application permits us to run unattended 24/7 so you're gaining all that extra productivity."
The processes followed to get this project moving…
Ivan: "I used the guidance from Agilisys to be honest, from their best practices and their expertise of RPA implementations. We started with a kick-off meeting to get an understanding of the governance side and the boundaries, before deep diving into the process, where Agilisys analysts shadowed a subject matter expert, watched the process in detail, asked the right questions, and captured the screenshots in a very detailed process design document that showed how the user would interact with the application. From there, the analyst knew exactly how the application worked, and what the purpose and the outcomes were, which flowed into the development stages.
"Working with a developer remotely – it's all cloud-based – they develop the code and move into user testing. Test cases are designed and passed to the RPA solution in a development environment. We started off with one record, let the RPA process it, check the back-end systems, ensure it handles it correctly. One became five, then 10, 20 and so on until we were all confident the bots were coded correctly – and we had worked out how we handle the exceptions."
David: "For my team it was all very light touch. It did become easier as we moved onto the second and third iterations, because we had learned more about what was required to drive the robots, but it was made really easy by the Agilisys team."
How any barriers to progress were overcome…
David: "We focused very much on how we get the process to work. What does the data look like? What's needed to get it into the system? How would the system respond if the data didn't match what the robot was expecting? How would the robot respond if the system didn't perform exactly as it was expecting? This was all necessary, but next time I would spend a little bit more time looking at what I call the 'unhappy path', and ensuring we've covered off as many of the exceptions that we might anticipate as possible."
Ivan: "If COVID hadn't come around, we would have engaged with David's team personally, we would have been in the office working with the people on the ground, and those relationships would have been built differently. In the end, we did everything over Microsoft Teams, which worked well, but from my perspective, it would have been nice to have built that relationship face to face, because it's a lot easier."
The benefits realised so far…
David: "We've had the robot working for a couple of months and we've been throwing increasing numbers of records at it. What we've already seen in the in those two months is that the time that it would have taken us previously to process is reduced from 21 days to 13. That translates to around 90 hours of effort that my team have not had to spend managing and maintaining the system. As Ivan said earlier, the robot will run 24/7.
"We threw a file of transactions at the robots that ran for five or six days, versus the weeks it would have taken previously. That's made a huge difference to our team, being able to just rely on the robot to do something whilst we're at home, sleeping!"
How the ESR team has taken to the technology…
David: "The feedback is positive – the team tells me they're delighted with the capability the robots are offering them and the fact they can just give it the work and focus on doing something else. It's freeing them up from that mundane task of watching the previous system, from the constant interruptions that they used to have.
"They can now take on work that's more taxing, more interesting. It also means that when the customer is asking us to do something, our turnaround times are improving. I talk about almost a 50% improvement in turnaround, which means we're offering a better service to our customers, which makes my team happy. What's more, we can now look to offer different services to our customers, because we've got those hours that we've saved, so our value to the NHS is improved."
The key learnings from this project…
Ivan: "Not just on ESR, but as a general understanding of what to look out for, ensuring you've got a UAT or test environment is critical, so you're not touching live data. That gives you a 'playground' where you can run test cases, and it doesn't really matter what happens, while seeing the full end to end process, the real key learnings. it also provides you with the opportunity to bring in your customers to work on exceptions. For me, a prerequisite to starting an RPA process is making sure you've got those environments in the background."
David: "The other thing I would throw into the mix is that you can benefit from seeing what capabilities or what scenarios the bot might be able to handle over and above what you might imagine it might be able to handle. I for one have been pleasantly surprised with the capabilities this solution offers that we hadn't talked about. Scalability is a good example. We're able to have two bots processing a file, which then clearly halves the time it takes the bot to complete the job.
"My advice is, don't just try and do a like for like with whatever you're doing now. Think about what the challenges are for your team. Talk about them with the Agilisys team through the discovery phase and just let them and the subject matter experts figure out what the RPA solution can actually offer. For us, there's more in its toolbox than we gave it credit for."