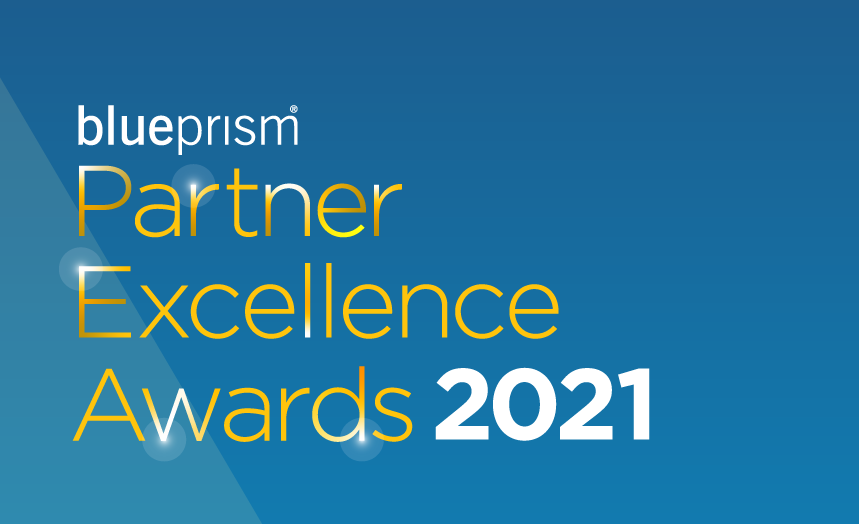 Delivering award-winning excellence in healthcare automation
After being recognised as a global leader in delivering effective automation-led transformation to the healthcare sector at Blue Prism's Partner Awards, Simon Perks, Head of Robotics and AI at Agilisys discusses the expertise, agile partnership approach, and focus on better outcomes that have led to this success. To win the Global Client Business Impact Award […]
After being recognised as a global leader in delivering effective automation-led transformation to the healthcare sector at Blue Prism's Partner Awards, Simon Perks, Head of Robotics and AI at Agilisys discusses the expertise, agile partnership approach, and focus on better outcomes that have led to this success.
To win the Global Client Business Impact Award for Healthcare at the 2021 Blue Prism Partner Awards is brilliant and deserved recognition of the hard work the Agilisys automation team has put in over the last year. Seeing the impact of our automation work on our NHS and private healthcare customers has been rewarding for all of us, particularly in response to COVID-19. Knowing that we've delivered digital workers that operate 24/7, don't get sick, don't need breaks, and can scale up or down according to demand, has been hugely gratifying.
The example that I'm most proud of, from an outcomes perspective, is the work the team did with the NHS Business Services Authority (NHSBSA) on the NHS Electronic Staff Record (ESR). The ability to onboard NHS colleagues rapidly not only improved the service offered to the whole of the NHS but also made sure that staff were in the right place at the right time during one of the most critical periods the NHS has faced. It's great to see the automation we've supported NHSBSA with over the last year being recognised in the Blue Prism Client Awards.
At the same time, the ability to automate admin tasks when backlogs were understandably spiking across the NHS was incredibly powerful. It was far from business as usual for healthcare providers – everyday activities were being reprioritised according to daily need – so taking an alternative approach and delivering new service models for the organisations that we work with was imperative. Rapidly implementing automation and then hearing feedback from patients and citizens saying that it felt like services were operating normally – or better in some cases – makes me incredibly proud of everybody in our team.
Our winning formula
On winning the Blue Prism Award, I was asked what made us stand out from the crowd. I think this can be simply summed up by saying we don't consult for consulting's sake.
Rather than following the general consulting model where we would embed ourselves in an organisation so that they became reliant on us, we prefer to drive the skills and capabilities that enable organisations to be self-sufficient. Knowing when to step in or ensuring an organisation understands when they can ask for help not only breeds an incredible amount of trust but means that we're treating their money as ours, and not just using it for the means to an end. It's trying to ensure that they are driving the biggest ROI and reward for what it is they're trying to achieve.
We actively look at how to support people on their journey, and if that means building something in three days for our client to ensure they can go live, because we, as a team, have far more experience than our clients could ever hope to have internally, we'll do it. At the same time, we'll support internal Centres of Excellence to develop skills and competencies, providing a critical friend and reliable shoulder to turn to as and when it's required. Together, it means you can drive new and completely different solutions that are currently outside of the sphere of influence or even area of expertise, to unlock the full potential of automation. In short, we work in partnership.
This mindset extends to the relationship Agilisys has with Blue Prism too, who have one of the best customer support and success teams going, as far as I'm concerned. They not only know exactly what the product is capable of doing, they know how to support implementation. They also have deep sector-specific understanding, be it healthcare or anything else, and people who are ready, willing and able to lend a supportive hand and make sure that we are effective partners.
Another key to our success is that we have experience in delivering automation across a wide spectrum of different healthcare organisations. As well as NHSBSA, which I've already mentioned, we work with a variety of small, medium, and large trusts and private healthcare providers. While these organisations are all wildly different in so many ways, they have the main driver and imperative in common, which is to deliver effective and positive outcomes for patients.
We've helped organisations automate everything from waiting lists through to how they run their finance departments, up to the NHSBSA with their national scale work on ESR and pensions, helping these very large processes run much more smoothly. ESR is used by almost every trust in the country, so when delivering an effective solution we know that 200 plus NHS organisations are benefiting from automation. This is not only a real source of pride but demonstrates the breadth of the capability that we've got.
With all of this in mind, I would like to invite more healthcare organisations to turn to us when they need a trusted automation partner, be that helping at the outset of their journey or improving what they've currently got.
That can mean a range of things to different people, so I would just encourage anyone who wants to have a more in-depth conversation to get in contact so we can share more on why we were selected for this award – and the benefits we can deliver to organisations across healthcare.