Download: The public sector future of work report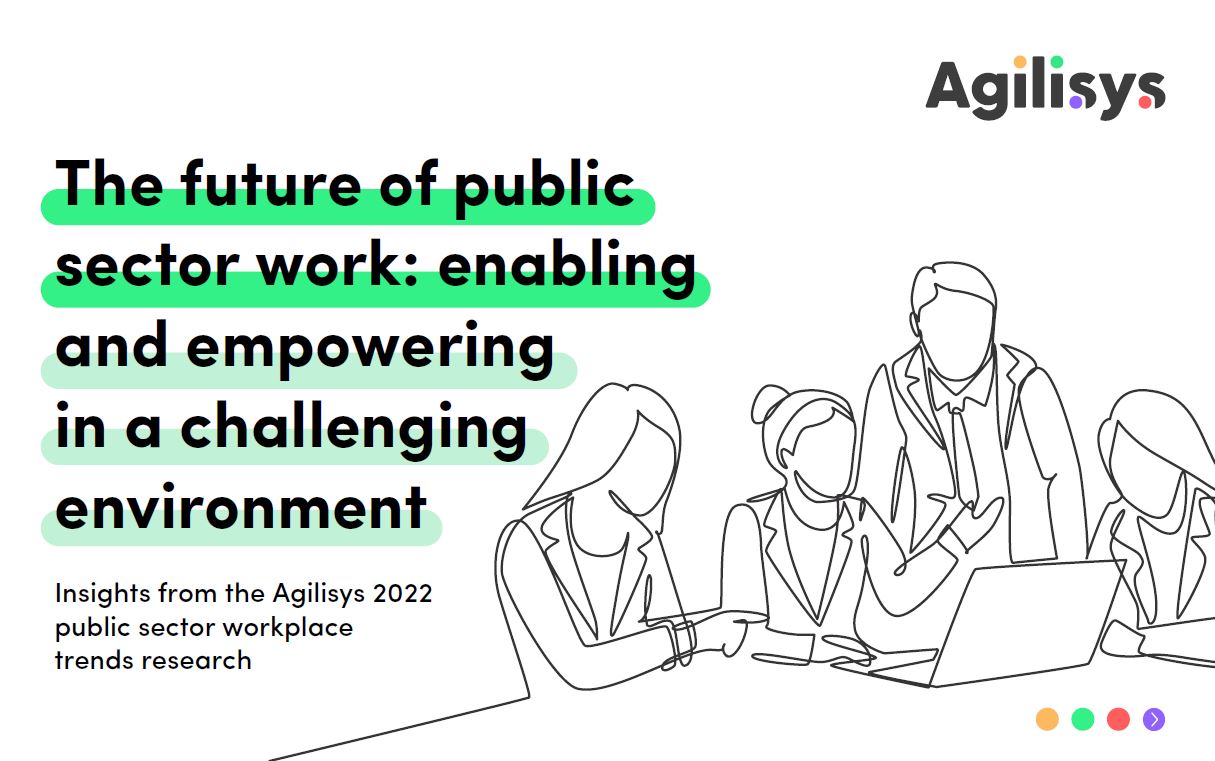 We are at an exciting time for the employee experience, where the impact of the last two years provides us with an opportunity to truly rethink how we work.
The public sector adapted remarkably well to remote work during the pandemic – rapidly shifting to remote work for everyone except those on the frontline, while meeting unprecedented demand for public services. The result was considerable transformation that allowed employees to work from home while also serving the needs of citizens and customers. 
What is the lasting legacy of that rapid transformation? How has it impacted expectations around how we work? Has it led to enhanced job satisfaction, or is the opposite true and will this lead to the mass resignation away from the sector? What about the technology that was rolled out so rapidly?

Our research set out to answer these questions and identify current working patterns across UK local and regional government and policing. Research also sought to define attitudes towards the current state of work and identify challenges upon which future solutions can be built. 
Conducted from late 2021 into 2022, a two-stage approach was used, with learnings from a 45-minute qualitative interview phase used as the basis for an in-depth quantitative survey. 
The result is a report that highlights some notable weaknesses around modern working and identifies the huge challenges facing sector organisations that need to be addressed if we are to retain and attract talent. 
It also reveals the huge support for technology solutions that make it easier for people to work effectively and a desire for organisations to be more innovative. This provides an opportunity for the public sector to be bold, think differently and embrace new ways of working, allowing them to continue to meet the growing and changing demands they face while delivering a true people-first strategy. 
To download the report in full, fill in the form.