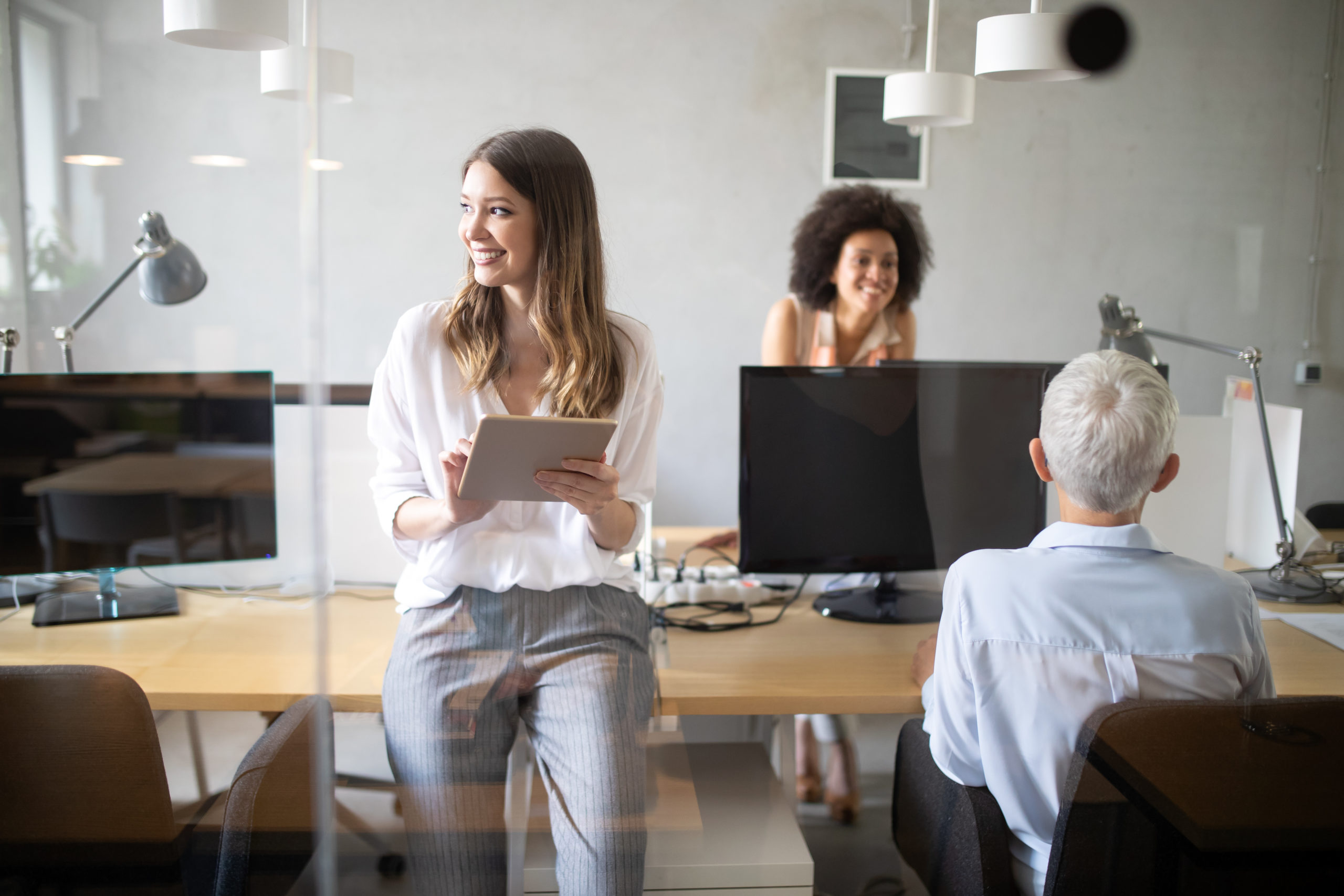 Five public sector data and analytics trends for 2022
We are leaving behind a radically transformative year for public sector data and analytics and are now looking ahead to an even more exciting one in 2022. Since the onset of the pandemic, many public sector organisations have accelerated their digital transformation programmes and achieved significant improvements in the maturity of organisational capabilities for digital […]
We are leaving behind a radically transformative year for public sector data and analytics and are now looking ahead to an even more exciting one in 2022.
Since the onset of the pandemic, many public sector organisations have accelerated their digital transformation programmes and achieved significant improvements in the maturity of organisational capabilities for digital and data.
In 2022 we expect public sector organisations to harness the potential of these enhanced capabilities and work with some of the most advanced technologies and analytical techniques to transform service provision and improve the lives of citizens.
In this article, the Data and Insight Team at Agilisys predicts five major data and analytics trends for 2022, based on extensive work with multiple organisations across local government, healthcare and policing at the forefront of data and analytics.
1. Internet of Things
We expect the Internet of Things (IoT) to become an increasingly hot topic in the public sector. It enables organisations to connect and integrate data from various devices, or "things" with sensors, and automatically apply analytics to them, reducing time to action and improving understanding of what interventions will help citizens.
In particular, we predict interest in the Internet of Medical Things (IoMT) to skyrocket. For example, we anticipate more significant use of personal devices such as smartwatches that collect medical data, including sleep patterns, blood pressure or ECG patterns, to enable real-time assessment of patients' risk of health decline.
2. Predictive Analytics
In recent years we have worked with our clients to develop predictive analytical capabilities and deliver high impact cases using historical and real-time data to inform future trends and outcomes. In 2022, we will be able to see organisations using predictive analytics systematically, not just limited to specific projects, teams or departments.
We expect to see organisations embed predictive algorithms to forecast demand and provide an evidence base to understand where and when to best deploy resources to optimise outcomes and maximise value for money.
For example, police forces predicting crime rates and complexity of demand have the potential to reduce response times and better prevent crime through tactical deployment. Likewise, in the NHS, forecasting the flux of patients through hospital wards and GP practices will help leaders be more proactive in strategic and tactical planning.
3. Augmented analytics
We can also expect augmented analytics to become the 'must have' tool to generate the insights needed for evidence-based decision-making at all levels across organisations. Powered by Machine Learning (ML) and Artificial Intelligence (AI), augmented analytics can provide real-time, easily consumable data and contextual suggestions for relevant insights.
Augmented analytics has been gradually adopted in the public sector for a few years now. We think its value will crystalise across the public sector this year, and we will see a major increase in its adoption. For example, AI-based care improvement analytics can provide local and regional governments with data-driven recommendations on the best course of action at an individual level, such as on a package change for adults who are at risk of transferring into residential care.
4. Synthetic data
The untapped potential of synthetic data is huge and something we expect to be explored with urgency across the public sector in 2022.
Synthetic data is artificially generated by computer programmes and algorithms instead of real-world events. This has the significant benefit of eradicating any personally identifiable data meaning organisations will use it to undertake advanced analysis and enhanced simulation modelling on datasets without having to overcome data protection and information governance constraints.
All this considered, it only seems natural that synthetic data will be more widely used in the public sector, particularly in health and social care, where much of the data held cannot be used for novel analytics under data protection laws. Synthetic data offers analysts the confidence of maintaining patient confidentiality and can be used as a baseline where no other real-world data exists yet, for example, in clinical trials and drug treatment development.
5. Conversational AI and Natural Language Processing
Natural Language Processing (NLP) and Conversational AI allow for quick and easy analysis of any unstructured text data to derive trends and insights invisible or hard to notice with the human eye. Therefore, unsurprisingly, these capabilities have long been on the 'wish list' for many organisations in the public sector. The recent, rapid advancement in data and digital capabilities across organisations means we will almost certainly see a steep rise in NLP and conversational AI utilisation this year.
We can expect such technologies to be used to monitor social media posts to proactively capture racial abuse, anti-social behaviour etc., aid citizens in the comfort of their homes who require help with medication adherence, provide a response to frequently asked questions for council services and more.
---
What do you think about these data and analytics trends for 2022 and what do you want to achieve this year? Let us know!