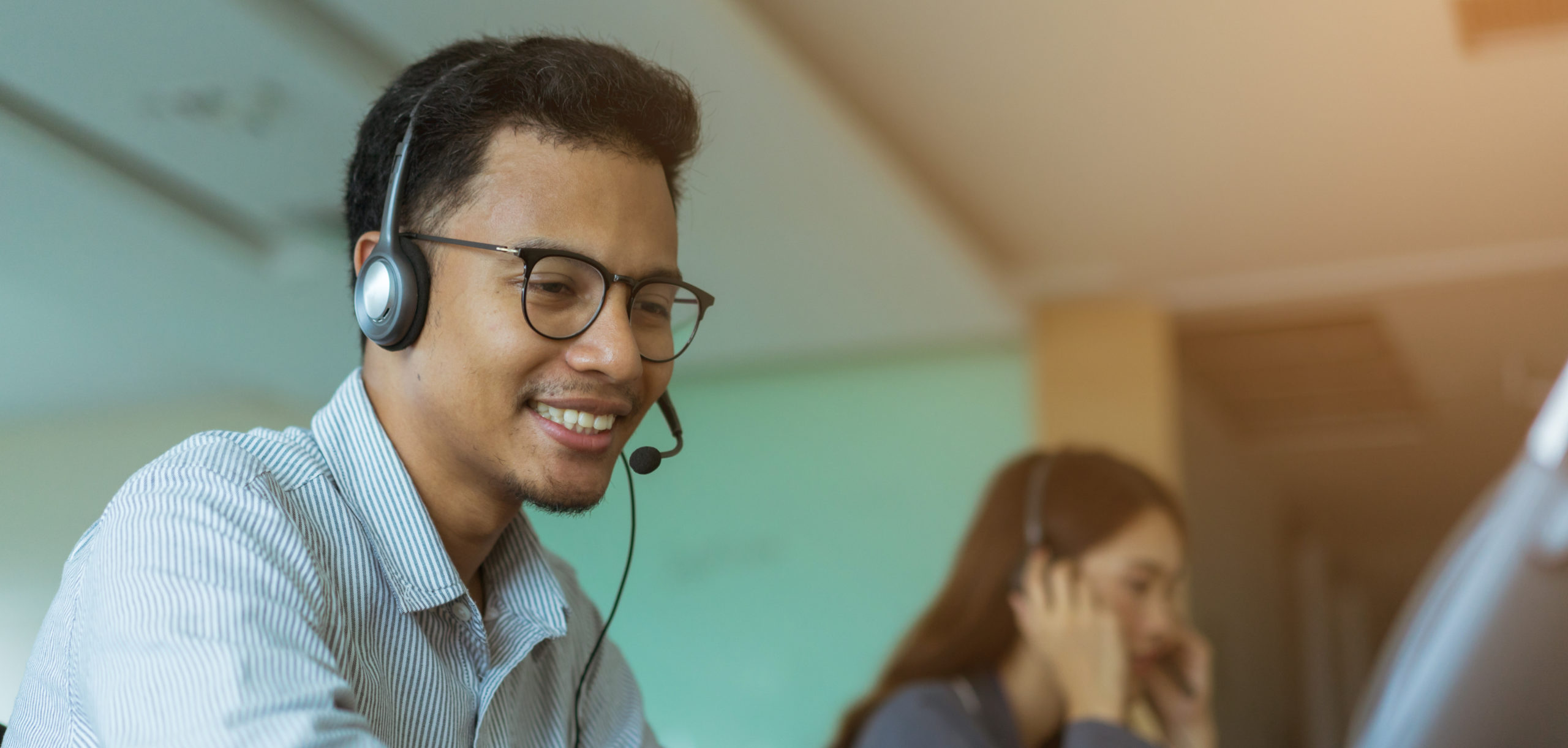 Key trends transforming contact centres
Working on an exciting new project that aims to implement a new virtual contact centre for one of our partners got me thinking, what does the future of contact centres look like in the post-pandemic world? Now that the professional world is no longer confined to four walls, it's safe to say that it's unlikely […]
Working on an exciting new project that aims to implement a new virtual contact centre for one of our partners got me thinking, what does the future of contact centres look like in the post-pandemic world?
Now that the professional world is no longer confined to four walls, it's safe to say that it's unlikely to be a physical one. The continuing rise of cloud technology, not to mention the latest modern workforce tools, are predicted to lead to massive growth in remote-working.
In this article, I explore three key trends that are likely to transform contact centres over the next five years and discuss what it means for local government.
1. Remote working will become the norm
With the rise of cloud-based SaaS, having all your advisors in one place and confined within a physical location is no longer necessary 100% of the time. The importance of remote working has been further emphasised by the global pandemic, which has acted as a catalyst for change and transformation in the workplace, which is in turn transforming contact centres.
For local government, a virtual approach can significantly reduce the overall costs associated with operating a contact centre and can give advisors greater freedom and autonomy. It is forecasted that the growing number of virtual contact centres could lead to more location-based services. That said, the industry must be mindful of how to adjust engagement and communication strategies to ensure that they are fit for purpose in a virtual contact centre environment.
2. Mobile apps are the future for customers
According to The Economist, mobile apps are predicted to become the second most important channel for engaging with businesses – just behind social media.
In light of this, local government needs to optimise mobile functionality to accommodate this new reality. For example, finding out how to pay your council tax or how frequently bins get collected can be as simple as opening an app and reading the FAQs page. Making full use of other multi-media channels will help councils manage demand much more effectively and prevent them from having to deal with non-urgent, non-complex calls. With 'self-help' becoming the norm in everyday life, only the most complex problems should end up in a contact centre.
3. The rise of webchat as a popular customer service channel is transforming contact centres
According to a recent survey conducted by Kayako, when asked about their preferences for support channels, customers said that they prefer live chat over email, social media, and even speaking to someone over the phone.
The benefits of live chat are significant and go far beyond just giving customers a faster and more convenient way to get in touch with an advisor. Customer service support teams can signpost the customer to relevant parts of the council website by sharing links and thereby diverting demand away from the contact centre.
Not only will this reduce transaction costs but also free up advisors' time to focus on more complex issues. It goes without saying that live chat support is fast, efficient, and convenient for the customer.
Imperative for change
In this article, I've touched upon just a few trends that are likely to transform contact centres over the next five years. There's a clear imperative for the public sector to adapt to these changes to meet the ever-changing needs and expectations of local communities and stay relevant within the sector. As David Robinson, Service Director for Barnsley Metropolitan Borough Council says in the article titled The Technology Foundations Enabling Barnsley's Digital Bounce Back:
"There's no escaping the fact that there are some major challenges ahead as we move through the pandemic recovery…".
The future is certainly unpredictable, as the last couple of years have highlighted, but one thing is for sure, greater levels of digitisation have ensured better freedom and autonomy for both organisations and customers alike.
---
Sources:
Contact Centre 2025: Trends, Opportunities & Strategies