For public sector organisations caught between the rock of diminishing resources and the hard place of maintaining universal service provision to a growing population, boosting productivity is a priority.
Microsoft's latest, much talked about answer to the perennial push towards a higher yield workplace is Power Platform – a suite of tools that enables greater innovation through the easier build of solutions, automation of processes and even the creation of virtual agents. The Microsoft Power Platform enables users and organizations to analyse, act, and automate on the data to digitally transform their businesses, and is comprised of four products Power BI, Power Apps, Power Automate (formerly Flow), and Power Virtual Agents.
This all sounds interesting, but what does Power Platform mean in practice for public sector organisations?
Gary Raife, Power Platform Lead at Agilisys, explains: "From experience – my previous role was in digital transformation with an NHS Trust – after a year of scouring the market and exploring the various options available it became clear that Power Platform was the lowest barrier to entry product suite that could drive the highest amount of end-user workflow innovation. There are plenty of other tools that could be used to solve a single problem, but none could compete with the sheer breadth of possibilities that Power Platform offers."
Gary suggests that Power Platform could be a game changer for healthcare, NHS and the wider public sector because there are so many manual paper workflows, many of which are ripe for digital automation. Simple tasks such as capturing data, pulling it together into a single source and then reporting on it are made much easier, as are simple processes such as approval routing.
"There are so many little processes taking place, sometimes masked by larger processes, that get out of hand," he explains. "I've seen information being written down multiple times across numerous different documents and formats, just because that's the way it has always been done. That means a valuable employee needs to then interrogate each of those documents in order to pull out some form of insight. The Power Platform stack solves that by enabling data collection in one place via an easy mobile mechanism such as a Power app, automating data sharing into or from other systems via Power Automate and making everything visible in a crisp, clear and dynamic Power BI dashboard.
"By tying these three often manual processes together you can solve so many operational workflows that waste so much time, all in one system. Yes, there will always be a need for larger RPA or Integration projects that deal with the bigger operational workflows, but around the end user productivity space, Power Platform really can be transformative."
Zoe Wilson, Head of Enterprise Collaboration and Productivity at Agilisys, adds: "For me, Power Platform is all about ease of use and speed. It's a simple yet powerful app builder that enables people to quickly build apps that they can push to mobile or desktop that aren't reliant on custom code or expensive teams of developers and long development lifecycles. That means a solution can be quickly created and rolled out, resulting in problems being solved more rapidly than ever before."
A further benefit of Power Platform is the ability to streamline applications within an organisation, especially where there are out of date legacy solutions in use.
Zoe explains: "Organisations going through a digital transformation or moving to 365 are usually looking at application rationalisation and consolidation. There are legacy systems like Access databases or old InfoPath forms, which can be replaced by a more modern and secure way of working.
"Data security is crucial and because the Power Platform is underpinned by the Microsoft 365 stack, it benefits from enterprise-level security and compliance controls. Agilisys can deploy the Centre of Excellence within organisations, to help govern the Power Platform. There can be a fear of data loss and application sprawl which potentially holds organisations back from using the toolset, but steps can be taken to put organisations in a really strong place to empower people to go off and get stuck in themselves."
Zoe's comment leads us on to another key benefit of Microsoft Power Platform – it empowers much more than just an IT department to drive transformation.
"It empowers the whole business to think about their processes," comments Gary. "It goes without saying that the people doing their jobs day-in-day-out, constantly using processes, know them better than anybody else. Power Platform provides the tools they need to innovate in a safe environment empowering them to do their jobs better; saving them hours and hours of mundane paper process-driven repetition. And the secret sauce is that IT departments can also retain a level of governance and oversight as Power Platform not only provides the end user innovation capacity but layers it with a managed application lifecycle and governance process. That's why it's a game changer."
Case Study
Transforming teamwork at the City of London Corporation
Download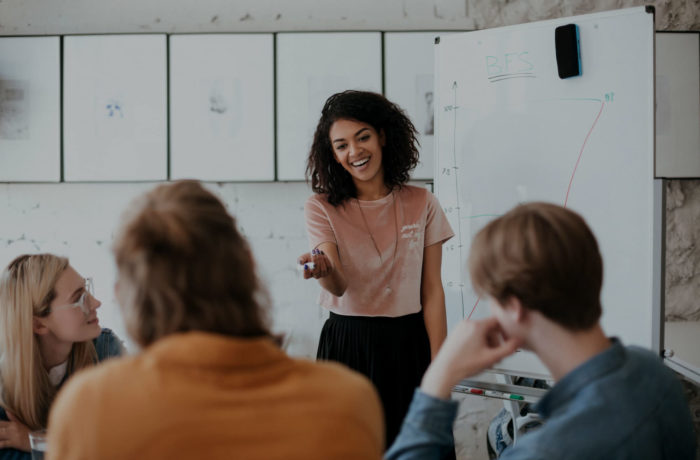 Receive the latest Agilisys content delivered direct to your inbox.