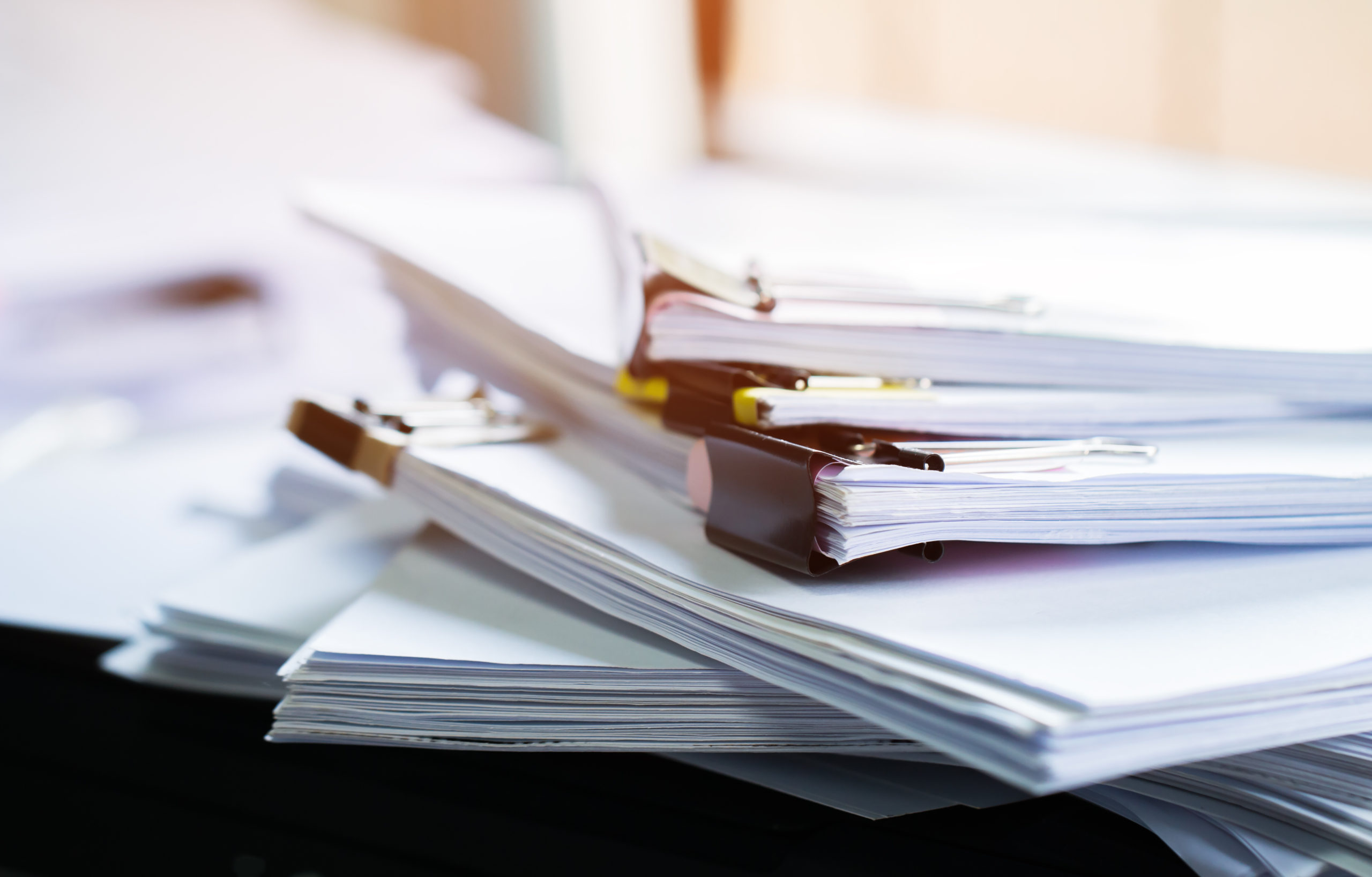 SharePoint Syntex: Fast track to information governance
In October, Microsoft announced the launch of SharePoint Syntex, the first product from the much talked about Project Cortex. As we've discussed previously, this latest Microsoft launch has the potential to transform content management through the use of some clever artificial intelligence (AI) capabilities. One example of this – and one of the most important […]
In October, Microsoft announced the launch of SharePoint Syntex, the first product from the much talked about Project Cortex.
As we've discussed previously, this latest Microsoft launch has the potential to transform content management through the use of some clever artificial intelligence (AI) capabilities. One example of this – and one of the most important for the public sector – is the ability to speed to full compliance and information governance by leveraging machine teaching AI Models.
According to Dan Holme, a member of Microsoft's Project Cortex team, SharePoint Syntex is all about accelerating business processes that already exist – which is what makes it so important when talking about compliance.
He told Redmond magazine: "SharePoint Syntex respects and actually augments the security policies you have as an organisation. People have paper document scans that they're not managing at all. They don't even know what's in there. And if they knew that there was a Social Security number in one of these scans, it would help them improve their compliance and governance. So, it is complementary to information governance as opposed to being at odds with it."
Ruben Hugo, Content Services Lead at Agilisys, who has worked closely with Microsoft as Project Cortex has developed, explains: "SharePoint Syntex allows users to configure a number of AI models that, once trained effectively, can apply advanced automatic classifications and protection to content, including retention and sensitivity labels. What's more, this can take place across large numbers of document libraries and multiple SharePoint Online Site Collections.
"What we're essentially talking about is taking existing information governance policies and automating their usage using Syntex to ensure they are robustly implemented and adhered to."
Fastrack to compliance
Ruben adds that this can be achieved rapidly, providing there's relevant information architecture understanding in terms of what document types exist across an organisation's estate. The work Agilisys has completed with the London Borough of Barking and Dagenham is a good example of how this foundation can be put in place.
"Once Syntex has been successfully configured to identify the types of documents you've got and the most important document types, the ones that need the most compliance and information governance," says Ruben. "These could be contracts, invoices, child protection documentation…each directorate will have different document types that are most important to them – but once identified it's possible to configure an association between the document types and the retention required, as well as the sensitivity of that document, allowing you to auto apply retention and sensitivity labels.
"The result is that policies that have been defined centrally in Microsoft 365, to deal with the sensitivity of documents and to deal with retention, are automatically applied to your content."
Rationalising complex set-ups
One of the key benefits of SharePoint Syntex that Microsoft often talks about – and which Ruben agrees with – is the ability to simplify often complex records management processes.
"Local authorities, for example, do have existing records management policies, but they tend to be complex, involving multiple different types of content and some sort of records management software that they're using, behind the scenes. Many authorities are in a quandary, because they have a situation where some content needs to be stored in a specific records management solution, or third-party software that they have on premise. At the same time, they have likely migrated a large majority of their content into Microsoft 365 already, leaving them in this rather strange situation where they don't always know where content should be going. There's therefore a clear need to rationalise records management procedures and simplify the technology used."
Ruben continues: "Syntex can bring everything together in one place, in a solution that works in harmony with Microsoft 365 and the SharePoint maturity journey the public sector is on. If you're currently using Microsoft E3, and you don't have a records management solution for Microsoft 365 and the content in SharePoint (or Teams), the idea would be that you could start by getting SharePoint Syntex, in order to not only get the retention part of compliance under control for your content in Microsoft 365, but also your information protection."
This is a key reason why many organisations are already looking to utilise SharePoint Syntex for compliance. Records management focuses just on retention, it doesn't do information protection, which is about setting the sensitivity labels, restricting how you can use that content, who you can share it with, and whether it needs to be encrypted in certain types of sharing, and so forth.
Microsoft 365 sensitivity labels allow content to be marked – and to have mark-up on the content (headings to say that this is official and sensitive, and to prevent inappropriate sharing). And then, of course, any sharing that is attempted is monitored, users are warned about sharing sensitive content and can even be blocked from doing so. More information on this can be found here.
Speed is of the essence
Crucially, Ruben says, SharePoint Syntex provides public sector organisations with a rapid solution to the information governance quandary.
"Syntex allows you to implement a relatively fast information governance solution within Microsoft 365 for the content that really needs it. Speed is crucial. Local authorities tend to produce between 1 and 2 million documents per annum. They start off by migrating 5 to 10 or sometimes 20 million documents into Microsoft 365, which creates two problems.
"They need to work out what to do about the 10 million documents they've initially migrated, and whether they're going to try to manually apply some kind of classification or some kind of labelling for retention and sensitivity to all that content, or to most of it. And they also have this ongoing problem, which is probably the most pertinent, which is that they're producing 1 to 2 million documents every year that they need to classify somehow, or at least label. They're unlikely to be able to do that manually, the volumes are just too high."
Ruben concludes: "By automating the process you implement a consistent and coherent solution. The one thing humans are really good at is being inconsistent! I don't mean that in a negative way. We're just not machines. That's why our time is better spent dealing with other innovative tasks that add value, that use our sensitivities, our all-important human skills!
"Plus, there's a pretty compelling financial argument to use Syntex to automate compliance. By automatically applying compliance labels to newly created content, a typical council with 3,000 staff producing 2 million documents a year can potentially save £1.1m per annum (in terms of manual classification and labelling time reduced). By automatically applying compliance labels to 5 million documents already migrated to Microsoft 365, the one-off saving could be £3.2m. That's another reason why we expect SharePoint Syntex to be transformational."
As one of only a handful of Preferred Cortex Launch Partners globally, our team here at Agilisys is excited to help you get the most out of SharePoint Syntex – why not speak to us today and find out what it can do for your organisation?