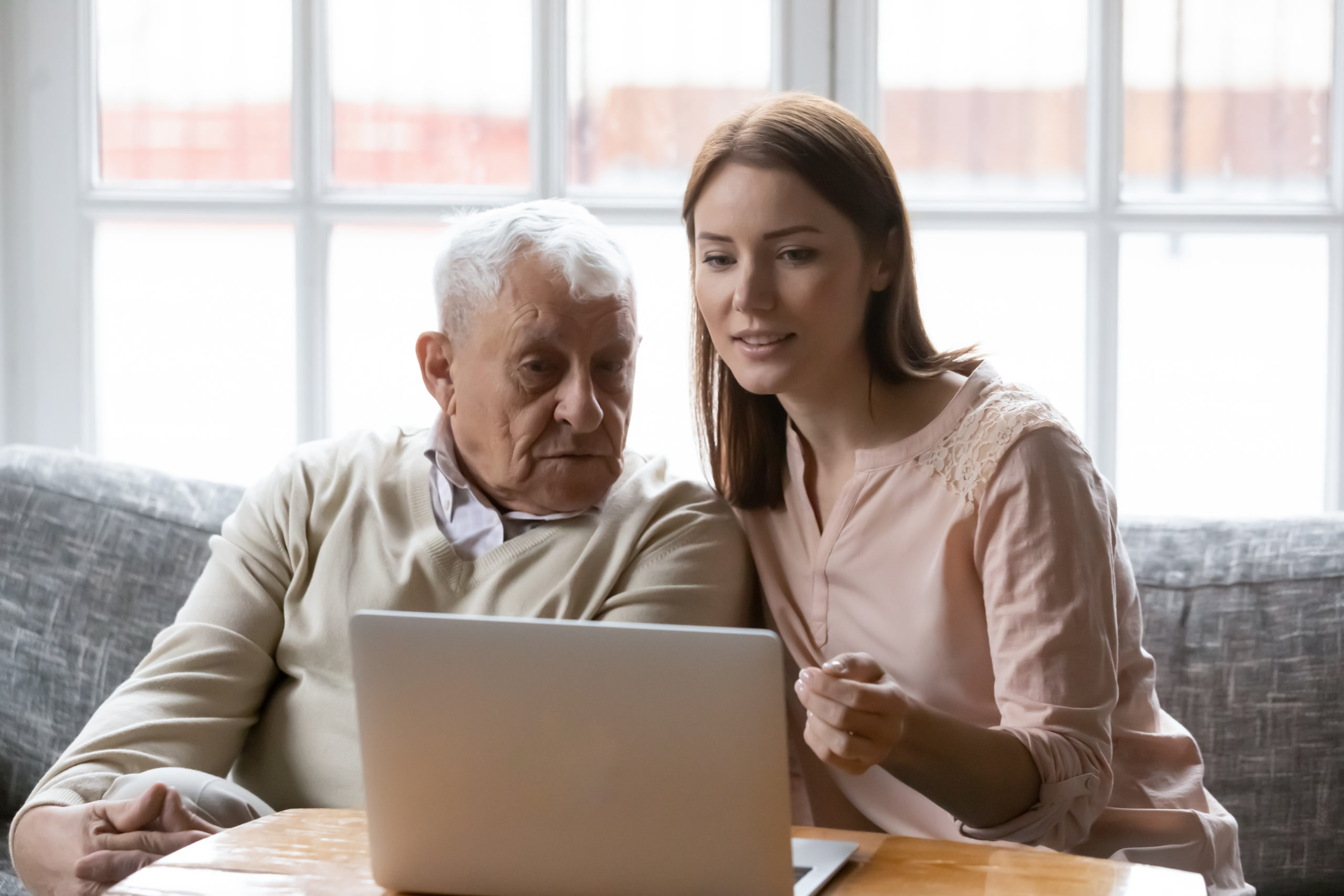 Targeting the root causes of social care overspend
The new Agilisys Social Care Cost and Demand Modelling solution presents an opportunity for local authorities to turn the table on their social care spend and get a closer handle on demand and delivery. Spend on social care is undoubtedly a headache for public sector finance leaders. There's clear evidence of significant overspend in recent years […]
The new Agilisys Social Care Cost and Demand Modelling solution presents an opportunity for local authorities to turn the table on their social care spend and get a closer handle on demand and delivery.
Spend on social care is undoubtedly a headache for public sector finance leaders. There's clear evidence of significant overspend in recent years on social care services, while it's often difficult to see the link between social care activity and cost. Even when this is possible, knowing how soon services will require more funding can be a headache, resulting in the need to dip into reserves late in the year as an emergency when services overspend.​
For Chris Hyde, Principal Consultant – Data Strategy and Insight at Agilisys, this suggests a burning need for cost modelling that provides a user-friendly single view of social care activity and cost, projected over the coming years, that details clear expectations of the financial impact of service decisions which can be tracked and monitored​.
"Cost modelling presents an opportunity for local authorities to turn the table on a council's social care spend, allowing them to get a much closer handle on the services they're delivering and the demand for them. Crucially, this allows public sector organisations to plan more sustainably," he says.
"The truth is, the growing demand and cost of social care isn't going to go down, not without major long-term structural change to do with the sustainability of lifestyles, inequalities and lots of other things which local authorities only partially control. Therefore, we must think about 'flattening the curve' to make sure that excess demand, although it is still there, is being mitigated by concerted efforts to lessen dependency and reduce institutionalisation."
This is where data is essential, giving local authority finance directors – as well as those leading delivery of services – the necessary evidence base to sustainably manage their social care spending and introduce new services, solutions or innovations with a confidence that they will deliver as expected. Using local authorities' existing statutory return and finance data but providing a tool that lets staff test a given course of action and see the impact, allows for the decisions and innovations which are already occurring in social care departments around the country daily to operate in a more evidenced and informed manner.
Cost modelling for local authorities, by local authorities
Working with their local authority partners, Agilisys have been able to create a modelling solution which helps take all the disparate data captured and recorded by local authorities and work with them to be able to pull together and apply it to potential scenarios and simulations, giving the decision makers in those organisations easy access to a set of predicted outcomes ahead of potentially implementing change.
Using clearly defined baselines, the model collates data to show a council what services it is delivering, at what cost per person, and helps to decide where to target. Armed with this information, the model can work to answer the important questions – and start using modelling solutions to empower that informed decision making.
Chris explains: "Once you've got the ability to say: here is my cost per person in a particular category or cohort – say 65-74 years, receiving formal nursing care – then you can start to do some quite simple projections over time. It's not necessarily when services become unaffordable, but it might rather be when do they become more unaffordable than they already are? When do they start to significantly outstrip where the budget is going to be in the next few years?
"Once we're there we can start asking the more interesting questions. We can ask 'what is the best decision for me to take?' in order to start to flatten the curve. That's the simple part. From there, we can go to the more complex part; let's go out to your workforce. To the social work managers, commissioners, the leaders and the innovators. We want to bottle the work that they're already doing, find out what they think is going to make a difference and offer better services, provide more efficient ways of working, and turn them into a set of scenarios. From there, we can let the evidence tell us what the impact of that might be in practice when we apply it to the baseline we've already created.
"We can estimate in advance what we think is going to happen – and crucially make the required budgetary and finance decisions accordingly."
Accessible, editable and actionable insights
The key to effective cost modelling is making the data accessible without lengthy deep dives. That means looking at the way in which users interact with the data and the cost modelling tool.
"This led us to a position where, using easily-understandable and accessible functionality, users can go through a simple form, enabling them to use a set of definitions and terminology already very familiar to them," says Chris.
"Within five minutes, through the selection of a couple of choices in a multiple-choice list, users can see the expected outcome of a scenario for a specific cohort of social care recipients, based on existing evidence and offering greater clarity as to whether it was a solution worth pursuing further. In a nutshell, it means going in with an idea of how things should turn out, based on past evidence, data or pilot programmes, which leaves less room for surprises."
In order to further open up the power of cost modelling for local authorities, the Agilisys social care spend solution includes a RAG (red, amber, green) rating system for the scenarios created, allowing those using the system to be able to understand the context behind the scenarios their staff develop, including many of the common variables seen such as place and/or size of any pilot study, data quality and age; key aspects which could make the difference when making these decisions around social care delivery within a local authority's budget.
Chris adds: "If you're interested in running a full-scale project, it might make all the difference as to whether you have pilot information which says we tested it on a small cohort and where was the impact, especially if you've got a prediction which goes in beforehand to say we think it will do this, and then it actually does something else. Even that distance, between expectation and reality, is useful to measure.
"Once you have that evidence then you can scale it up and, provided you control the different characteristics about the people it is being extended to compared with the original cohort, you can start to come up with quite powerful information.
"In these sorts of situations, your RAG rating might be green because you've tested it on a similar cohort, in the same place.
"Meanwhile, amber might cover something like having evidence-based information, but which is from years ago, is incomplete or might have been from a different place in the country with different characteristics or which does social care in a different way. You might still want to adopt these kinds of solutions, but there may be a bit more testing or scepticism in how you approach it.
"And then red would be something where we aren't sure what the impact of it might be. There might be no evidence out there for it – but it may still be worth trying, because the expected impact is still predicted to be very positive, or it is in tune with your practice model."
Removing the veil of financial uncertainty
Having this information, clear and available from the outset, removes some of the veil of financial uncertainty from social care delivery and cost management; areas which are a near-constant minefield for local authorities to negotiate. Tight budgets often mean that difficult decisions must be made around what services can be offered. It's also rare that a local authority can simply make dramatic cuts or redundancies in a social care department. Instead, it's largely about carefully managing, projecting and controlling costs, rather than slashing existing spend.
Demand in social care either rises or flatlines; rarely does it decline. With COVID-19 having only likely accelerated the need over the past 12 months, now is a very important time for local authorities to stop and consider how they are managing their social care spending and whether it is mainly reactive or planned out and sustainable.
Chris concludes by saying: "For me, the most effective way forward is to engage with the data, work with and learn from one another, and shift the culture in a way that will encourage organisational trust in data and support forward-thinking decision-making in local authority social care spend and delivery."
Want to learn more? Find more information on the Agilisys Social Care Cost Modelling solution. Plus, don't miss our upcoming webinar where the impact of modelling on local authority finances will be discussed in more detail.