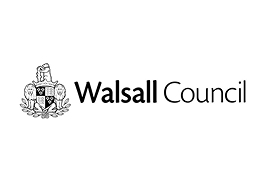 Walsall Council appoints Agilisys as CRM implementation partner
Walsall Council has appointed Agilisys as its Customer Relationship Management (CRM) implementation partner to help realise the PROUD transformation ambitions for the people of Walsall. Walsall's PROUD programme aims to improve the customer experience, improve employee satisfaction and engagement and improve service efficiency and performance. It is not just a one-off initiative – it is […]
Walsall Council has appointed Agilisys as its Customer Relationship Management (CRM) implementation partner to help realise the PROUD transformation ambitions for the people of Walsall.
Walsall's PROUD programme aims to improve the customer experience, improve employee satisfaction and engagement and improve service efficiency and performance. It is not just a one-off initiative – it is a new way of thinking and working to make a real difference to local people now and for many years to come.
The council has chosen Agilisys as its partner, to help deliver the core enabling digital platforms that sit at the heart of this programme.
Improving customer experience is at the heart of the PROUD programme, and as such, the council is developing ways of working that will meet service user expectations now and for the future. Working together, the partnership aims to:
Improve customer experience of interacting with the council
Reduce unnecessary/failure demand, so employees can focus efforts on service delivery and support most vulnerable customers
Increase accessibility, including through the use of digital channels, to make it quicker and more convenient for customers to interact with the council
Help release staff capacity and financial benefits, by automating more processes and encouraging more customers to utilise digital contact channels
Improve customer engagement by offering greater personalisation of digital solutions based on customer needs and preferences.
Councillor Adrian Andrew, Deputy Leader of Walsall Council said: "Everything we do here at Walsall Council is in the service of our people and communities of Walsall. Now more than ever our residents heavily rely on technology to interact with us.
"With the help of Agilisys our customers will receive the support they need whilst simultaneously modernising the way the council operates, this is a truly exciting time and I am really looking forward to working with our new partner."
Andrew Mindenhall, Chief Executive at Agilisys, added: "We are delighted to be working with Walsall Council to help transform the way services are delivered across the borough.
"When the team explained the ambitions of the council and what the PROUD programme was setting out to achieve, it was clear that the vision for future service delivery was very much aligned to our way of thinking, and I am delighted that Walsall have chosen us to be their partner."