Artificial intelligence (AI) has undoubtedly been one of the most widely discussed technology topics of the 21st Century – and the power of public sector AI is very much a trending topic.
Yet, while many people are excited about the art of the possible with AI, others across both public and private sectors view what it does and the impact it could have on businesses, organisations, people and processes with a degree of scepticism and critical evaluation.
This viewpoint is understandable, given we have all read one too many examples of attempts at deploying AI systems that fail to meet promised high expectations. This can result in the often-held element of mistrust that AI as a technology can make a real difference to their world now or in the future or achieve the outstanding outcomes once promised. However, are we too quick to blame technology for our own mistakes?
Focus on the purposes of AI and its outcomes
When we think about the future impact of AI on society and businesses, we need to take a step back and remember that AI is a technology in its true sense. To make it impactful and deliver the power of public sector AI, we first need to focus on its purpose, value, and the outcomes we are seeking to achieve. This needs to happen within the context of a business problem or a pitfall that requires a solution. Businesses will need to include their people and harness a culture of innovation and value-driven thinking to unlock the potential of AI and reap its benefits now and in the future.
Some of our recent work with Dudley NHS FT Trust on their cancer referrals data demonstrates the potential practical impact AI can have in a healthcare setting. We set off by formulating a problem statement – the COVID-19 pandemic exacerbated waiting lists and patient referrals. The Trust did not have a uniform way of predicting demand for cancer services so that clinicians and operational staff could proactively plan resources and prioritise referred patients.
The solution was an AI-based predicting tool that aimed to forecast cancer referrals. The deployed model had a specific scope defined by Dudley NHS Trust SMEs and early qualitative and quantitative success criteria so we could track its impact over time. This ensured the insights and intelligence from the AI tool were baked into operational processes and continuously utilised for tactical planning.
AI and humans together
Today, we are in a society where technology, specifically AI, powers the devices and software/applications upon which we rely daily – Amazon Alexa, Microsoft Teams, Netflix, to name a few. So, what could we say about the impact AI has on society, and what would the implications for organisations be in the future? One of the most discussed hypotheses is whether investment and adoption of AI in businesses will result in people being replaced and losing their jobs.
Recently, Agilisys worked on another project with Dudley NHS Trust where we utilised some of the Microsoft AI and Natural Language Processing technologies to derive insights and labelled medical information from unstructured text data such as patient clinical incident notes.
The outputs of this work showed a significant gain in performance productivity amongst operational staff, which was achieved through reducing the "time to insight" from weeks to minutes.
Patient text notes, which would require clinical or operational staff hours every day to read through to extract relevant medical information, were now available in a concise format at their fingertips within seconds. The real value was in the AI system helping to alleviate some of the more repetitive and burdensome workloads so clinicians and staff can have the time to focus more on their patients and the value-adding activities.
Interestingly, the use of modern AI tools is positively impacting the recruitment of new talent and skills retention across the Trust and wider businesses. Organisations such as these have historically struggled with retention due to outdated systems and techniques. Therefore, AI will impact organisations and people by helping augment existing processes, ensuring businesses can become more robust, efficient and performant whilst individuals perform more value-adding tasks.
Unlocking AI's potential to revolutionise public sector service delivery
To sum up, AI is perceived as the panacea to all business problems because it is a 'shiny' new technology. It can provide a robust solution to help with proactive interventions and automation of lengthy and burdensome processes. However, businesses and people need to be pragmatic in their expectations. No technology is 100% perfect.
Nonetheless, if AI can help a business perform a process 80% more efficiently than it did before or help with the proactive safeguarding of individuals by flagging them of being at risk, then we must not let the pursuit of perfection hold us back.
AI as a technology can help us revolutionise the horizon of how we deliver services and how we determine processes across public services. Indeed, its impact can go far beyond the use cases that have been thought of to date. However, we must place people at the centre of decision making about the deployment of AI to ensure we realise our ambition responsibly and successfully unlock the power of public sector AI.
Article
Five public sector data and analytics trends for 2022
Read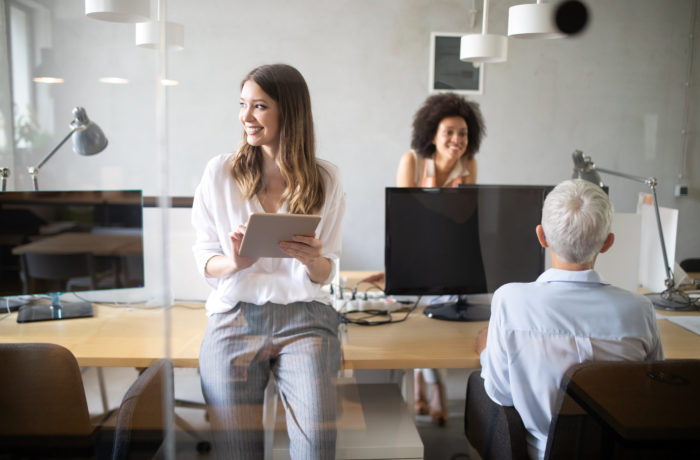 Receive the latest Agilisys content delivered direct to your inbox.