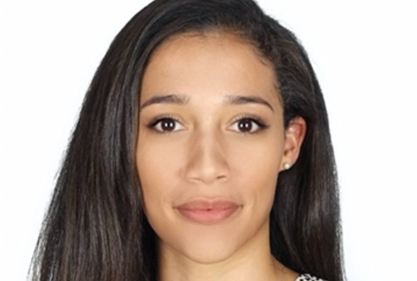 Women in Tech Excellence Awards: Louise Tyson
Louise Tyson has been working at Agilisys for 14 months as a Cloud Project Manager and has over four years of experience as a project manager in the IT sector. She is also a line manager for the Cloud Development Programme and part of the BAME network and the Agilisys Women's Empowerment (AWE) committee. Louise […]
Louise Tyson has been working at Agilisys for 14 months as a Cloud Project Manager and has over four years of experience as a project manager in the IT sector. She is also a line manager for the Cloud Development Programme and part of the BAME network and the Agilisys Women's Empowerment (AWE) committee. Louise has been nominated for the Rising Star of the Year category at the Women in Tech Excellence Awards 2020, we spent some time with her to delve a little deeper into her role and why more women should join the Tech industry.
What inspired you to enter the IT trade?
To be perfectly honest, I fell into it. It was always something I was relatively interested in and with social media accessible from my late teens I quickly became good with it. At the start of my career I was an office manager and so whenever anyone used to have any IT issues, they always used to come to me. However I stayed away from delving deeper into it as I had a misconception that it was very technical, and I potentially might be out of my depth, because I didn't have any IT A-levels  and my degree was in science; until an opportunity came up for me to work for a software company as a project manager.
IT has provided me the opportunity to work across multiple sectors as there is overlap with virtually every industry – the possibilities and opportunities are endless. During our lives our passions, inspirations, and motivations change – working within IT allows the opportunity to continue to direct your career alongside these changes and build out a path for the next generation of women to enter the IT space!
How do you feel your roles have made an impact at Agilisys?
When I joined Agilisys through the Cloud Development Programme, I had three years of project management experience and really wanted to focus on my training and development and make sure I was working to best practise. The programme has given me the opportunity to work under programme managers and project managers who have a wealth of experience and many ways of working. Everyone really brings their own strengths to the table, so it has been a beneficial pool of knowledge to tap into and everyone has been so supportive. There has never been a time where I've asked for assistance and haven't gained more than what I've asked for from those within the team. This has helped me develop exponentially over the last year. The amount I've learned during my time at Agilisys has been invaluable, and aided my decision to accept the role of Cloud Development Programme Cohort Manager because I've seen the benefit first-hand of what can be obtained through the programme and it gives me like a really good opportunity to give back as well.
During my time at Agilisys I've been able to impact the perceptions of women within the work environment (I hope!) – and have also been able to provide a different perspective within the company, as a BAME female employee within the IT space. I am also fortunate to work within a company that is empowering and provides a platform on which these perspectives/opinions/inputs can be heard and acted upon.
What one achievement or task in your career are you most proud of?
I've been working on one account on one large scale programme for the NHS Business Services Authority (NHSBSA), which has been both the biggest achievement and the biggest challenge that I've faced. Working in a very different environment in the face of COVID-19. During this time, we were mid migration and mid implementation of our managed services. This led to a priority shift, in which we had to assess how we could facilitate the important work NHSBSA was doing. This played out in several ways but getting NHSBSA able to work remotely was the highest priority.
Working in partnership has been a really great achievement, the contributions that we've made there as a team despite some being exceptionally challenging moments have at the same time been really motivating and inspirational, not only because the services we've kept running such as the contact centres, but the overall transformation within the organisation. Partnership is a key piece of our working style at Agilisys, not just one of our initiatives, or one of our pillars. Only through a collaborative partnership, and the leveraging of key technologies, were we able to achieve this at such an accelerated pace.  Working as the Project Manager on this piece and remaining focused and motivating the team through such a difficult time, and our successful delivery of this capability has been an incredibly proud moment.
What is your top tip for women looking to start a career in IT?
Just jump in. There are a lot of misconceptions around the IT sector, that it's very technical, you have to be really good with a computer, you have to know how to code. But really, you don't need to be a 'tech wizard/ insert stereotype' to succeed in IT. We need to break away from traditional stereotypes about those that work in the IT sector – there are so many working opportunities which are flexible, and many learning opportunities that are low cost and accessible if you know where to look. The industry is ever growing and ever-changing, you can really choose the direction of your career as you go – you do not have to have a pathway mapped out which is also exciting!
Learning from your colleagues is invaluable. The majority of the technical knowledge that I've gained from on the job is speaking to colleagues who work across different departments, whether that be in networking, or the engineering team. You will find everyone is more than happy to share information. There is never a burden to share knowledge and information with your colleagues or anyone else for that matter. I think it's about having the confidence to ask the question, there's never such thing as a stupid question.
For too long we've thought IT requires a traditional pathway in and is limited to those who have pursued it in university – this is not the case. Working in IT is an opportunity to work at the forefront of innovation and have a steer in it! Whether you are a marketing professional generating content to raise awareness on case studies benefiting your niche client space, or a learning consultant ensuring that all staff have the relevant opportunities to learn and develop within a work environment – you are enabling change!
This blog is part of a series to celebrate the finalists for the Women in Tech Excellence Awards 2020, keep an eye for the next blog on our Twitter or LinkedIn.